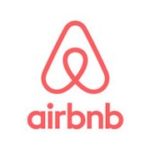 Airbnb and It's a Penalty will equip the Airbnb host community with
information about how to identify exploitation and how to report it
January is National Slavery and Human Trafficking Prevention Month, and Airbnb and It's a Penalty are partnering to help fight human trafficking, equipping the Airbnb host community with information about how to human trafficking and exploitation, and how to report it.
Big sporting events can increase human trafficking due to an influx of visitors. As the Tampa Bay area prepares for the big game, Airbnb is joining It's a Penalty's global campaign to harness the power of sport to prevent abuse, exploitation and human trafficking, and will share educational materials with hosts in the Tampa Bay Area. The 2021 campaign is supported by renowned American Football players Aaron Rodgers, Chris Godwin, Nick Foles, Andy Dalton, Ryan Tannehill, Benjamin Watson and William Gholston. Each of the high-profile athletes lent their voice to help raise awareness via a 30-second campaign video and educational materials.
Airbnb will provide educational materials developed by IAP with its community, which include:
An overview of human trafficking
Signs that may indicate human trafficking, such as being easily startled, submissive or afraid, unsure of where they are or being accompanied by a suspicious companion
Information about how to report suspected human trafficking. To send a tip, text CTYTIP to (847411) along with your tip or call 1-888-373-7888 anywhere is the United States
"It's a Penalty is delighted to be partnering with Airbnb in our fight against human trafficking and exploitation leading up to the Super Bowl. We commend Airbnb's commitment to raise awareness about the issue and help prevent human trafficking from happening," said Sarah de Carvalho, CEO, It's a Penalty.
Airbnb will also be hosting an anti-trafficking online workshop for hosts later this month with Polaris, a leading anti-human trafficking organization. The State of Florida has the third highest rate of human trafficking cases reported by state, according to Polaris.
"Hosting the Super Bowl is a huge economic boon for our state, but the possibility of quick cash from out-of-state visitors can also bring out criminals—like human traffickers who profit from trafficking men, women and children. I want to thank Florida's Airbnb community for joining our fight to end this abuse and exploitation. Their vigilant efforts looking for signs of potential trafficking and reporting suspicious activity to law enforcement could help save a life," said Florida Attorney General Ashley Moody.
Airbnb's partnership with It's A Penalty builds on the platform's work to combat human trafficking, including an ongoing partnership with Polaris. Polaris and Airbnb have established a robust training curriculum for Airbnb's global team of agents and crisis managers to support any reports of trafficking and help spot signs of possible exploitation.
Additionally, Airbnb works with INTERPOL and the National Center for Missing and Exploited Children (NCMEC) to help advance this important work. Airbnb is also a founding member of the The World Travel & Tourism Council's (WTTC) global taskforce to help prevent and combat human trafficking.
Additionally, every Airbnb reservation is scored for risk before it's confirmed. We use predictive analytics and machine learning to instantly evaluate hundreds of signals that help us flag and investigate suspicious activity before it happens. And while no background check system is infallible, Airbnb screens all hosts and guests globally against regulatory, terrorist, and sanctions watch lists. For United States residents, we also run background checks looking for prior felony convictions, sex offender registrations, and significant misdemeanors.
Airbnb is also working to promote safe and responsible travel, and requires all hosts and guests to commit to COVID-19 safety practices, including wearing masks and practicing social distancing when interacting with each other. All homes hosts must also commit to implement Airbnb's five-step enhanced cleaning process.
About Airbnb
Airbnb is a community based on connection and belonging—a community that was born in 2008 when two hosts welcomed three guests to their San Francisco home, and has since grown to 4 million hosts who have welcomed over 800 million guest arrivals to about 100,000 cities in almost every country and region across the globe. Hosts on Airbnb are everyday people who share their worlds to provide guests with the feeling of connection and being at home. At Airbnb, we believe that hosts, guests and the communities where we operate are all stakeholders we have a responsibility to serve, and that by serving them alongside our employees and investors, we will build an enduringly successful company.
About It's a Penalty
It's a Penalty's vision is to build a world in which no-one is vulnerable to abuse, exploitation or trafficking. Since 2014, It's a Penalty has been working to disrupt the fastest growing and second largest criminal industry in the world: human trafficking and exploitation. We believe that prevention is even better than cure. As well as providing people with the tools to protect those who have been exploited or trafficked, It's a Penalty strives to prevent people from becoming victims of exploitation and trafficking in the first place. We believe that collaboration and partnership are essential in order to achieve our aims. It's a Penalty is able to have such incredible impact because of our collaboration with strategic stakeholders, such as high-profile sporting athletes, the travel and tourism industry, sporting governing bodies/hosting committees, NGOs, governments, and corporates.