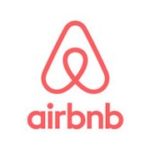 Airbnb today announced it will designate a specialized customer service team to support hosts and guests in the Tampa Bay area ahead of the Big Game, offering an additional layer of support to hosts and guests across the region ahead of the event.
This customer service team will focus on addressing any issues that come up during Tampa Bay area reservations next week to promote safety and security for hosts, guests and neighbors. This is part of Airbnb's ongoing work to promote public health and responsible travel, including cleaning practices and tips on how to spot human trafficking.
Health and safety practices
Airbnb is committed to supporting safe and responsible experiences on our platform, and to help ensure appropriate precautions are taken and support COVID-19 response efforts. All hosts and guests must follow Airbnb's COVID-19 health and safety requirements:
All guests and hosts must wear masks and practice social distancing when interacting with each other
All homes hosts must commit to implement Airbnb's five-step enhanced cleaning process.
Banning Parties
We've recently updated our policies to institute a global ban on parties and events at Airbnb listings in the best interest of public health.
In addition to the party ban, occupancy is capped at 16.
Neighbors can call our 24/7 Neighborhood Support Hotline to flag issues in progress.
Airbnb will also continue to implement screening of high-risk reservations (such as those potentially indicative of an unauthorized party) in the Tampa Bay area next week to protect hosts and their neighbors.
Helping to Fight Human Trafficking and Exploitation
Big sporting events can increase human trafficking due to an influx of visitors. As the Tampa Bay area prepares for the big game, Airbnb is partnering with It's a Penalty (IAP) to help fight human trafficking. Airbnb will share educational materials developed by IAP with its community, which include:
An overview of human trafficking
Signs that may indicate human trafficking, such as being easily startled, submissive or afraid, unsure of where they are or being accompanied by a suspicious companion
Information about how to report suspected human trafficking. To send a tip, text CTYTIP to (847411) along with your tip or call 1-888-373-7888 anywhere in the United States.
About Airbnb
Airbnb is a community based on connection and belonging—a community that was born in 2008 when two hosts welcomed three guests to their San Francisco home, and has since grown to 4 million hosts who have welcomed over 800 million guest arrivals to about 100,000 cities in almost every country and region across the globe. Hosts on Airbnb are everyday people who share their worlds to provide guests with the feeling of connection and being at home. At Airbnb, we believe that hosts, guests and the communities where we operate are all stakeholders we have a responsibility to serve, and that by serving them alongside our employees and investors, we will build an enduringly successful company.