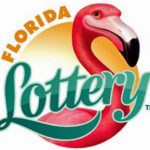 Resulting in More Than $64 Million Generated for Florida Education!
The Florida Lottery (Lottery) today announces that ticket sales for the week ending January 17, 2021, reached an all-time record high of $239.8 million! This record-breaking sales week, driven primarily by strong Scratch-Off sales and high jackpots for both the POWERBALL®and MEGA MILLIONS® Draw games, generated an estimated $64.6 million in contributions to the Educational Enhancement Trust Fund (EETF). Last week's record-breaking sales surpassed the Lottery's previous single-week sales record, of $230.7 million for the week ending January 10, 2016.
Florida Governor Ron DeSantis said, "Thanks to Secretary Davis and the Florida Lottery for their hard work. For more than three decades, Lottery dollars have benefitted students and schools across Florida, and this record sales milestone will only help to further that mission."
Lottery Secretary John F. Davis said, "We are extremely excited and grateful to our loyal players for this unprecedented sales record. This record sales week translates into more prizes for players, higher commissions for Lottery retailers, and best of all, more revenues to enhance education in our great state."
ABOUT THE FLORIDA LOTTERY
The Florida Lottery is responsible for contributing more than $38 billion to education and sending more than 880,000 students to college through the Bright Futures Scholarship Program. The Florida Lottery reinvests 99 percent of its revenue back into Florida's economy through prize payouts, commissions to more than 13,000 Lottery retailers, and transfers to education. Since 1988, Florida Lottery games have paid more than $72.5 billion in prizes and made nearly 3,000 people millionaires. For more information, please visit www.flalottery.com.