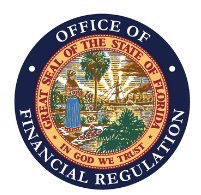 The Office of Financial Regulation (OFR) today announced that applications for the financial technology sandbox innovator license are now being accepted. Regulatory sandboxes create a mechanism to allow financial technology companies to bring innovative, consumer friendly products, like new payment services, to market more quickly while still ensuring adequate customer protections are in place.
CFO Jimmy Patronis said, "I am thrilled that applications are now being accepted for a FinTech sandbox innovator license. This is just another step forward for Florida to attract high paying, technology-focused jobs. Ensuring Florida remains a top destination for companies seeking opportunities to grow is one of my top priorities, and I look forward to the success of financial innovation here in the Sunshine State."
Commissioner Russell C. Weigel, III, said, "The Office of Financial Regulation is committed to encouraging the growth of financial innovation while protecting Floridians from financial criminals. Thanks to the efforts of Governor DeSantis and CFO Patronis, Florida is on the forefront of financial innovation, and this FinTech sandbox sends a great signal to the financial services industry that Florida is open for business."
The Financial Technology Sandbox, signed into Florida law in June 2020, enables financial technology innovators to test new products and services within the consumer finance, payment instruments sellers, and money transmitter programs. The supervised, flexible regulatory sandbox uses exceptions to specified general law and waivers of the corresponding rule requirements under defined conditions.
Apply for a fintech sandbox innovator license.
Email [email protected], or call (850) 487-9687, option 1, for more information on how to apply.
The Florida Office of Financial Regulation provides regulatory oversight for Florida's financial services providers. Our mission is to protect Florida's financial services consumers, promote a safe and sound financial marketplace, and contribute to the growth of Florida's economy through fair, innovative, and excellent regulation of the financial services industry.