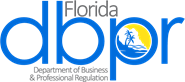 The Budget Reflects the Governor's Commitment to Maintaining Services
that Support the Pathway to Business in Florida's Regulated Industries
Florida Department of Business and Professional Regulation (DBPR) Secretary Halsey Beshears today applauded Governor Ron DeSantis' budget recommendations and affirmed these budget plans will continue to enhance Florida's favorable business climate and the occupational opportunities of all Floridians. With targeted funding directed towards improving agency services, enhancing network and computer security systems, recruiting and retaining qualified and experienced attorneys, and advancing law enforcement training and equipment, DBPR will be better equipped to serve the professionals and business entities licensed by the department.
DBPR Secretary Halsey Beshears said, "Governor DeSantis' FY 2021-22 budget recommendations show critical support for the department's mission to license efficiently and regulate fairly, as Florida continues to improve and lead the nation in regulatory reductions that are essential to creating careers, building businesses, and offering more professional opportunities for Florida families."
The FY 2021-22 budget recommendations will enable DBPR to continue carrying forward Governor DeSantis' agenda for improving Florida's regulatory environment and ensuring public safety and welfare by:
Maintaining a clear focus on opening pathways to professional careers through identification and execution of meaningful regulatory reforms, with particular emphasis on ensuring entry requirements for licensure are accessible for all Floridians;
Providing additional resources for network and computer enhancements that underscore the security of the department's systems in providing electronic license management options to more than 1 million license holders;
Streamlining investigative processes that minimize business burdens and maximize regulatory capacity towards effectively serving both licensed stakeholders and their patrons;
Implementing competitive pay to recruit and retain qualified and experienced attorneys and senior attorneys who provide essential counsel for the regulatory programs of the department;
Enhancing law enforcement training and equipment necessary to enforce the state's alcoholic beverage and tobacco laws; and
Ensuring sufficient funding to support the legal services that assist Florida's occupational licensing boards in maintaining a fair and efficient approach to the establishment and enforcement of licensing standards.
For more details on Governor DeSantis' FY 2021-22 budget, please visit HERE.
The Department of Business and Professional Regulation licenses and regulates more than one million businesses and professionals in the State of Florida, including accountants, architects and interior designers, asbestos consultants, athlete agents, auctioneers, barbers, building code administrators and inspectors, community association managers, construction contractors, cosmetologists, electrical contractors, employee leasing companies, geologists, home inspectors, landscape architects, mold assessors and remediators, pilot commissioners, real estate appraisers and brokers, and veterinarians, as well as businesses dealing in alcoholic beverages, tobacco, food service, public lodging, pari-mutuel wagering, and condominiums, timeshares, and other cooperative residential arrangements.  The Department's mission is to license efficiently and regulate fairly.  For more information, please visit www.myfloridalicense.com.
Follow @FloridaDBPR on Twitter or Florida Department of Business and Professional Regulation on Facebook for important information and updates on matters relating to Florida's business and professional licensing.