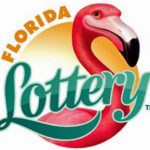 2021-22 Budget Recommendations Support the Lottery's Core Education Mission
Governor DeSantis' Florida Leads budget supports the Florida Lottery's core mission of providing funding to enhance education in Florida by investing an additional $6.1 million in the Florida Lottery. In FY 2019-20, the Florida Lottery had a record sales year of $7.5 billion resulting in $1.9 billion in contributions to education, while remaining one of the most efficient Lottery's in the nation – with just one percent of revenues spent on operating costs.
Governor Ron DeSantis said, "I am a firm believer that a great job starts with a great education, and the Florida Lottery is working to provide our students with the tools they need to succeed. We will continue to support the Florida Lottery so they can keep making historic investments to Florida's education system."
The Florida Leads budget includes:

Cloud Infrastructure Implementation – Provides $130,000 to begin implementing a cloud infrastructure and transitioning the Lottery's core data center infrastructure to the cloud.
Prize Payment System Business Case – Provides $110,000 to evaluate the feasibility of maintaining the department's existing prize payment system or purchasing a new system.
Security Camera Replacement – Provides $82,200 to replace 55 cameras inside of the Headquarters building that are over 25 years old.
Independent Security Audit – Provides $250,000 to support a statutorily-required security audit to evaluate all aspects of the department's security operations.
Florida Lottery Secretary John F. Davis said, "Governor DeSantis' Florida Leads budget reflects his continued and unwavering commitment to investing in education and strengthening Florida's economy. In support of the Governor's vision, the Lottery will remain laser-focused on increasing sales and operating efficiently so that we can maximize our contributions to enhance Florida's education system."
Widely recognized as a leader among Lotteries in the nation, the Florida Lottery will continue to apply fiscally conservative principles in its daily operations and operate as a self-funded enterprise, raising profits for education by increasing sales and minimizing administrative expenses.
ABOUT THE FLORIDA LOTTERY
The Florida Lottery is responsible for contributing more than $38 billion to education and sending more than 880,000 students to college through the Bright Futures Scholarship Program. The Florida Lottery reinvests 99 percent of its revenue back into Florida's economy through prize payouts, commissions to more than 13,000 Lottery retailers, and transfers to education. Since 1988, Florida Lottery games have paid more than $72.5 billion in prizes and made nearly 3,000 people millionaires. For more information, please visit www.flalottery.com.