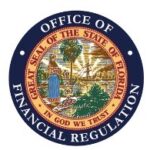 The Office of Financial Regulation (OFR) today announced the arrests of Nelson Armondo Garcia and David Aubel (aka David Kost) on charges related to their alleged involvement in a $2.4 million fraudulent investment scheme that victimized at least 12 Florida investors. Garcia, who was arrested on Dec. 17, 2020, was extradited from North Carolina to Broward County to face charges of engaging in a securities fraud conspiracy and unlicensed telemarketing. Aubel, who was arrested on Dec. 15, 2020, was extradited from federal prison in North Carolina where he had been serving a more than seven-year sentence for an unrelated securities fraud scheme. Aubel is currently charged with securities fraud (conspiracy), unlicensed telemarketing, three counts of money laundering and engaging in an organized scheme to defraud.
Attorney General Ashley Moody said, "These fraudsters hid their dirty deeds behind a shady investment company they named Angel Investment Partners, but there was nothing angelic about their macabre scheme. Showing blatant disregard for the Floridians they targeted, the defendants deliberately and systematically bilked millions of dollars from their victims with the false promise of returns on their investments. I look forward to prosecuting these fraudsters and remain grateful for the work of OFR investigators that led to the takedown of this shame investment scheme."
CFO Jimmy Patronis said, "Those who commit fraud not only impact the financial well-being of their victims, but they also raise insurance rates on the hardworking men and women of Florida. Thank you to the outstanding team at the Office of Financial Regulation for your efforts to hold these criminals accountable and ensure Floridians are safeguarded from financial schemes."
Commissioner Russell C. Weigel, III, said, "The Office of Financial Regulation is committed to keeping bad actors out of Florida's financial marketplace. Protecting Floridians is our top priority, and we will continue to fight for them. I thank OFR's investigative team, our law enforcement partners at the Fort Lauderdale Police Department, and Attorney General Moody's Office of Statewide Prosecution for their diligent work on this case."
Garcia and Aubel were principals of Angel Investment Partners, a company that purportedly invested in private startup businesses located in the South Florida area. The OFR investigation revealed that from approximately August 2014 through May 2018, Garcia and Aubel sold convertible debentures (unsecured debt instruments) that they claimed were issued by these startup businesses and paid quarterly returns of 8.25% or more on the investments.
According to investor victims, Garcia and Aubel represented that the funds raised from the sale of these investments would go directly to startup companies and the debenture instruments themselves could be converted to equity in these businesses after a period of one year. However, Court documents allege that the startup companies did not receive any of the funds raised from the sale of the investments, and that the "convertible debenture certificates" provided to the investors by Garcia and Aubel were worthless and fraudulent, as they had never been authorized for issuance by any of the startup companies. Court documents further allege that, while some investors did receive interest payments on an irregular basis, the amounts received were nominal. None of the investor victims was able to obtain a return of the original investment despite the fact that the debt instruments had matured.
Angel Investment Partners, Aubel, and Garcia were not licensed under the provisions of Chapter 517, Florida Statutes, to sell or issue securities at the time of the debenture sales. In 2012, Garcia had been the subject of an OFR Final Order directing him to cease and desist from the sale of unregistered securities after he was found to have been selling the unregistered promissory notes of another business entity.
In total, 12 investors allegedly invested more than $2.4 million in convertible debentures based on the representations from Garcia and Aubel. Analysis of financial records relevant to the case showed that instead of being used to fund startups, substantially all of the investment monies were used to pay for the personal living expenses of Aubel and Garcia.
Assistant Statewide Prosecutor Moses Aluicio with Attorney General Ashley Moody's Office of Statewide Prosecution will prosecute the defendants.
The Florida Office of Financial Regulation provides regulatory oversight for Florida's financial services providers. Our mission is to protect Florida's financial services consumers, promote a safe and sound financial marketplace, and contribute to the growth of Florida's economy through fair, innovative, and excellent regulation of the financial services industry.