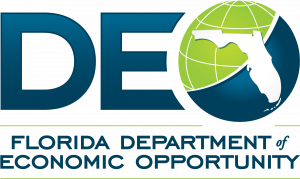 The Florida Department of Economic Opportunity (DEO) today announced that the application period is open for homeowners in Hurricane Michael impacted areas for the Rebuild Florida Housing Repair and Replacement Program. With more than $246 million in funding, the Rebuild Florida Housing Repair and Replacement Program will provide long-term assistance to repair, rebuild, or replace Hurricane Michael-damaged homes that serve as primary residences of eligible Florida families, as well as eligible rental homes.
"Governor DeSantis is focused on the full recovery of Floridians impacted by Hurricane Michael, and we are proud to assist them during their long-term recovery process," said DEO Executive Director Dane Eagle. "The launch of the Rebuild Florida Housing Repair and Replacement Program is a key milestone toward complete recovery for these homeowners and their communities."
Homeowners in the following counties with remaining damage from Hurricane Michael are eligible to apply for assistance from Rebuild Florida:

Homeowners may complete an application for assistance through the Rebuild Florida mobile app, online by visiting RebuildFlorida.gov, or in person at a Rebuild Florida Center. For more information about the program, homeowners can call the Rebuild Florida Hurricane Michael Customer Service Center at 888-530-3025.
Rebuild Florida Centers are open 8:00 a.m. to 6:00 p.m. Monday – Saturday at the following locations:

The program will manage and complete the construction process for the repair or reconstruction of damaged homes on behalf of eligible homeowners Assistance will be prioritized by low- and moderate-income (LMI) households and those with certain vulnerabilities such households with senior citizens, children, or individuals with special needs.
Funding for the program is allocated through the U.S. Department of Housing and Urban Development's (HUD) Community Development Block Grant – Disaster Recovery (CDBG-DR) program. The Department is the governor-designated state authority responsible for administering all HUD long-term recovery funds awarded to the state. Rebuild Florida uses federal funding for Florida's long-term recovery efforts from the devastating impacts of natural disasters. For more information, visit RebuildFlorida.gov.
About DEO
The Florida Department of Economic Opportunity combines the state's economic, workforce and community development efforts, expediting economic development projects to fuel job creation in competitive communities and promote economic resiliency. For more information, including valuable resources for employers and job seekers, please visit www.FloridaJobs.org.