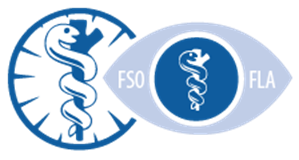 Dangerous legislation would allow non-Medical Doctors to perform
surgery and prescribe opioids placing Floridians at serious risk.
Florida Society of Ophthalmology President, Dr. Sarah Wellik today issued the following statement after the filing of Senate Bill 876/House Bill 631, which would drastically expand the scope of optometric practice in Florida and threaten patient safety by allowing Optometrists, who are not Medical Doctors, to perform surgery and prescribe opioids.
"I'm saddened by the filing of this dangerous and harmful legislation" said Dr. Sarah Wellik. "This legislation is a misguided attempt that would grant broad and unprecedented surgical privileges to Optometrists, who have not completed medical school and are not Medical Doctors. "Ophthalmologists, on the other hand, are medical doctors who spend over a decade receiving extensive clinical education and surgical training.
There is no doubt that Optometrists are an important member of the eye care team. With the training they receive, they are fully capable of diagnosing a variety of vision problems and in many cases are able to recognize issues that need to be referred to an Ophthalmologist for appropriate diagnoses and treatment. However, that training is in no way equivalent and does not make them capable of performing surgery. The idea that an Optometrist could become licensed to perform surgery through legislation, instead of completing medical school and residency training, is a dangerous threat to patient safety. With Florida being the epicenter of the opioid epidemic, it would be catastrophic for the Legislature to expand Optometry's prescribing authority to over 4,000 non-medical professionals.
I urge the Florida Legislature to put patient safety first and refuse to hear this dangerous legislation."
About the Florida Society of Ophthalmology
The Florida Society of Ophthalmology (FSO) has a rich history of serving patients since its founding in 1939 as the Florida Society of Ophthalmology and Otolaryngology. Today, the organization represents more than 500 physician members throughout the state and is focused on advancing patient care and protecting the medical specialty of ophthalmology. For more information, please visit the FSO website at www.mdeye.org.