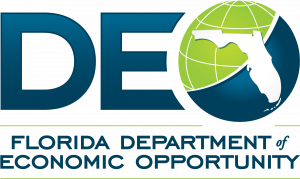 Governor DeSantis today released the following statement regarding the U.S. Department of Housing and Urban Development's (HUD) issuance of $46.9 million in additional Community Development Block Grant-Mitigation (CDBG-MIT) funding for communities impacted by Hurricane Michael in the Florida Panhandle.
In Florida, CDBG-MIT funds are administered through the Florida Department of Economic Opportunity's (DEO) Rebuild Florida program. Through Rebuild Florida, local governments and municipalities will have access to the resources necessary to bolster their community's resiliency to future disasters.
"I appreciate the U.S. Department of Housing and Urban Development for issuing this additional funding," said Governor Ron DeSantis. "This nearly $50 million will go a long way in making the many Northwest Florida communities still recovering from Hurricane Michael more resilient to future storms."
"Under Governor DeSantis' continued leadership, the Department will work diligently to help strengthen Florida's Panhandle communities," said Dane Eagle, Executive Director of the Florida Department of Economic Opportunity. "Last year, the Department launched multiple Rebuild Florida Mitigation programs to increase the resiliency of our state, and we will continue our efforts by getting this funding into the Panhandle as quickly as possible."
The following Florida counties designated by HUD as Most Impacted and Distressed (MID) areas impacted by Hurricane Michael will be eligible to apply for CDBG-MIT funding:
• Bay
• Calhoun
• Franklin
• Gadsden
• Gulf
• Jackson
• Liberty
• Wakulla
• Washington
For more information about the Rebuild Florida Mitigation programs, click here.
The Department is the governor-designated state authority responsible for administering all HUD long-term recovery funds awarded to the state. Rebuild Florida uses federal funding for Florida's long-term recovery efforts from the devastating impacts of natural disasters. For more information, visit RebuildFlorida.gov.
About DEO
The Florida Department of Economic Opportunity combines the state's economic, workforce and community development efforts, expediting economic development projects to fuel job creation in competitive communities and promote economic resiliency. For more information, including valuable resources for employers and job seekers, please visit www.FloridaJobs.org.