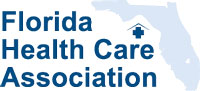 Senator Jeff Brandes (R-St. Petersburg) today filed Senate Bill 74 which extends COVID-19 liability protections to healthcare providers.
In a statement, FHCA Executive Director Emmett Reed applauded Senator Brandes for taking the lead on this issue to ensure Florida's long term healthcare heroes are protected for the sacrifices they continue to make for our state's seniors.
"Our long term care heroes are working tirelessly to care for their residents, who are especially vulnerable to COVID-19, and they deserve our support. We applaud Senator Brandes for championing this issue in the Senate with a bill that recognizes the importance of legal protections for these frontline caregivers. Our healthcare heroes should be celebrated for the life-saving decisions they continue to make to protect our loved ones, not worried about the threat of lawsuits for delivering care during a crisis they did not create."
"We look forward to working with members of the House as they consider this important issue," Reed continued. "Without protections, we fear the liability risks will divert precious resources that our care centers need to strengthen their workforce and deliver the quality care Florida's long term care residents rely on."
FHCA is advocating for COVID-19 liability protections for long term care to ensure providers can continue to operate and recover from the pandemic to meet the demands of Florida's increasing aging population.
In recent weeks, FHCA has joined Florida leaders, including Senator Jeff Brandes and Chief Financial Officer Jimmy Patronis, along with healthcare associations representing hospitals and physicians, to emphasize the significant challenges healthcare professionals faced throughout the pandemic while trying to protect their residents and patients, many of whom are especially vulnerable to COVID-19.
Watch highlights from Monday's press event that brought these leaders and healthcare heroes together on the need for COVID-19 liability protections.
ABOUT THE FLORIDA HEALTH CARE ASSOCIATION
The Florida Health Care Association (FHCA) is a federation that serves nearly 1,000 members and represents more than 500 long-term care facilities that provide skilled nursing, post-acute and subacute care, short-term rehab, assisted living, and other services to the elderly and individuals with disabilities in Florida. The mission of FHCA is to advance the quality of services, image, professional development, and financial stability of its members. As Florida's first and largest advocacy organization for long-term care providers and the elderly they serve, the Association has worked diligently since 1954 to assist its members with continuously improving quality of care and quality of life for the state's growing elder care population. For more information about the Florida Health Care Association, visit http://www.fhca.org.