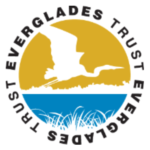 Commissioner cites threatened drinking water supply and climate change as reasons
In a Special City Commission Meeting on Friday, Commissioner Ken Russell proposed a resolution to list Everglades restoration as a legislative priority for the City of Miami in 2021.
"This is the first time Everglades restoration has been recognized as a state and federal legislative priority in our city's history," Miami City Commissioner Ken Russell pointed out. "I am proud to have led this initiative and am grateful to my fellow Commissioners for their unanimous support."
The resolution urges action by Congress and the Florida Legislature to protect Miami's drinking water by supporting Everglades restoration initiatives. The Everglades recharge the Biscayne Aquifer – the source of drinking water for nine million Floridians, including those in the City of Miami and Miami-Dade County.
The resolution also cites the importance of a healthy Everglades ecosystem in South Florida's resilience to climate change. Wetlands and mangrove forests act as a natural form of flood control, provide protection from stronger storms, and sequester large amounts of carbon.
The city's state and federal lobbyists will be directed to make this a priority in the coming months as legislators formally meet in Tallahassee and in Washington, D.C.
Under the current management system for South Florida, water is kept artificially high in Lake Okeechobee during the dry months at the exact times the Everglades, two national parks, Florida Bay and Biscayne Bay are desperate for that freshwater. Once the rainy season begins and the water levels in the lake get too high, polluted and toxic freshwater is discharged unnaturally through the Caloosahatchee and St. Lucie Rivers to both coasts of Florida, resulting in environmental and economic catastrophes to those communities.
In a recent tour of the St. Lucie River with leaders from Stuart, Florida, Commissioner Russell spoke on the important role Miami can play in pulling that freshwater south, sending it through filtration marshes and sending that clean freshwater into the Everglades, providing a win-win solution for both cities as Miami needs the water that is currently harming both coastal estuaries.
"After meeting with elected officials in Stuart, I am committed to bringing the City of Miami to join in their efforts to send water south from Lake Okeechobee to the Everglades and into our Biscayne aquifer, which provides Miami with vital, clean drinking water," said Commissioner Ken Russell.
Russell was recently appointed as a Board Member to the Everglades Trust.
About Everglades Trust
Established in 1994, the Everglades Trust works to insist local, state and federal lawmakers take meaningful and timely action to preserve and restore America's Everglades. Through grassroots initiatives and legislator education, the Trust ensures lawmakers are held accountable to their constituents and are protecting the Everglades. Learn more at evergladestrust.org.