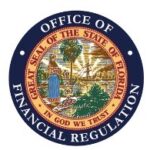 The Coronavirus Aid, Relief, and Economic Security (CARES) Act, which provides fast and direct economic assistance for consumers and businesses negatively impacted by COVID-19, includes requirements regarding consumer credit reporting. The Office of Financial Regulation (OFR) is taking this opportunity to remind lenders and loan servicers to review and follow the federal guidance previously issued by the Consumer Financial Protection Bureau (CFPB) to ensure compliance with the Fair Credit Reporting Act (FCRA) and the CARES Act.
Tip #1: Understand the modifications to the FCRA related to qualifying CARES Act accommodations.
If a customer's account was not delinquent as of April 1, 2020, and the customer received an accommodation and is complying with the accommodation agreement, the loan should be reported as current. Information can be found here. There may be other circumstances that qualify a customer's account to be reflected as current under the CARES Act.
Tip #2: Be proactive with your customers.
OFR encourages all lenders and servicers to be proactive by quickly working with customers to resolve disputes, discrepancies and errors, pertaining to their credit reports. Credit reporting errors can occur at any time; however, the challenges presented by the pandemic can amplify the financial challenges for the impacted customer.
Tip #3: Identify the cause of the reporting error and implement changes to prevent the occurrence moving forward.
Determine the cause of the reporting error and take the necessary steps to correct the cause. This may include updating internal controls, reviewing internal credit reporting processes, and assessing third party/vendor procedures.
On April 1, 2020, the CFPB issued a statement with information on lenders' responsibilities under the CARES Act amendments to the FCRA. Lenders are encouraged to read the statement to be sure they are in compliance with the guidance. In addition, the CFPB provided frequently asked questions to help lenders comply with the credit reporting requirements of the CARES Act.
The CFPB also offers a helpful webpage with resources to help furnishers understand, implement and comply with the FCRA and the CARES Act.