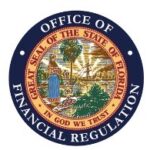 Section 4022 of the CARES Act provides for special mortgage payment forbearance and foreclosure moratoriums for distressed borrowers affected by COVID-19. Section 4022 also provides for a "covered period" for those borrowers. The federal housing agencies recently clarified that the deadline for certain borrowers to request forbearance under the CARES Act is February 28, 2021. The Office of Financial Regulation encourages borrowers in Florida with federally backed mortgages to contact their mortgage servicer before the end of February 2021, if they need mortgage payment forbearance.
Commissioner Russell C. Weigel, III, said, "If you are in need of mortgage forbearance due to a COVID-19 related hardship, and you have a loan insured by the Federal Housing Administration (FHA), a U.S. Department of Agriculture Rural Development (USDA) direct or guaranteed mortgage, or a loan with the U.S. Department of Veterans Affairs (VA), please contact your mortgage servicer to determine what options are available to you before February 28, 2021."
For more information on requesting forbearance and the potential deadline, please review the Consumer Relief Guide from the Conference of State Bank Supervisors (CSBS).
The Florida Office of Financial Regulation provides regulatory oversight for Florida's financial services providers. Our mission is to protect Florida's financial services consumers, promote a safe and sound financial marketplace, and contribute to the growth of Florida's economy through fair, innovative, and excellent regulation of the financial services industry.