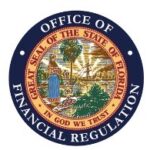 The Office of Financial Regulation (OFR) today issued an investor awareness advisory providing information to help investors better understand the potential threats to their online financial accounts and how to protect themselves from cybercriminals.
CFO Jimmy Patronis said, "Florida continues to face a fraud epidemic in our state, and I am working to ensure that Floridians have the tools and resources to protect themselves from scam artists. When it comes to fraud, the best defense is a good offense, and that is why I encourage all Floridians to know the warning signs of fraud so that you can prevent becoming a criminal's latest victim."
Commissioner Russell C. Weigel, III, said, "Unfortunately, scammers are looking and waiting for unsuspecting victims to let their guard down. So, it is important to learn how to safeguard your financial information in online accounts and how to spot a potential scam. By empowering yourself with knowledge, you can protect yourself from becoming a victim."
As technology has evolved, it has given consumers the ability to shop, save, and invest online using their phones, tablets, and computers. These modern financial conveniences, however, come with risk. Scammers always look for new ways to get into a consumer's pocketbook, electronically or otherwise
Investors should be cautious in the way they use the conveniences offered by new and evolving financial technology, especially as they've become more widely used during the COVID-19 pandemic. A bit of caution can keep virtual distance between scammers and your money.
The advisory provides an overview of some of the common threats to online accounts and discusses steps investors can take to better protect themselves and their financial information.
Before making any financial decisions, ask questions, do your homework and contact the OFR online at www.flofr.com or by calling (850) 487-9687 for more information.
The Florida Office of Financial Regulation provides regulatory oversight for Florida's financial services providers. Our mission is to protect Florida's financial services consumers, promote a safe and sound financial marketplace, and contribute to the growth of Florida's economy through fair, innovative, and excellent regulation of the financial services industry.