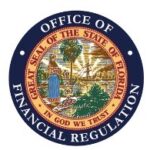 The Office of Financial Regulation (OFR) today celebrates America Saves Week, recognized February 22 – 26, 2021. America Saves Week is a widely recognized national campaign to encourage financial wellness.
CFO Jimmy Patronis said, "Saving is an important part of good financial management and helps prepare for unexpected expenses, offset tuition costs or plan for retirement. Taking the America Saves pledge is a great way to create a customized plan to put money aside for your next big purchase, which can help make saving a priority. As your CFO, I will continue to provide resources and tools, such as Your Money Matter$, so citizens can have the information they need to manage their finances wisely."
Commissioner Russell C. Weigel, III, said "The Office of Financial Regulation is charged with providing regulatory oversight to Florida's financial services businesses, and we are committed to ensuring a safe and sound financial marketplace for Floridians. As we celebrate America Saves Week, I encourage Floridians to take the America Saves pledge and commit to saving successfully."
Everyone's financial situation is unique, and the COVID-19 pandemic has added uncertainty to many financial decisions. Only you can decide how best to meet your individual needs. No matter what your financial situation is, your plan likely includes saving. The America Saves pledge is a tool that can help savers set a goal and create a plan to achieve greater financial stability. Click here to take the pledge today!
Visit americasaves.org to learn more about how to make saving automatic.
The Florida Office of Financial Regulation provides regulatory oversight for Florida's financial services providers. Our mission is to protect Florida's financial services consumers, promote a safe and sound financial marketplace, and contribute to the growth of Florida's economy through fair, innovative, and excellent regulation of the financial services industry.