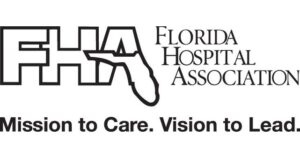 Mary Mayhew Testifies Hospitals Conservatively Lost At Least $2.5 Billion Due to COVID-19
Florida Hospital Association President and CEO Mary Mayhew testified today about the COVID-19 fiscal impact on hospitals to the House's Health Care Appropriations Subcommittee.
Florida hospitals conservatively lost at least $2.5 billion between March and December 2020 due to the pandemic, based on tracking reports from facilities that operate nearly half the acute care hospital beds in the state. These losses are after receiving federal funding. Mayhew also praised the service of Florida's doctors, nurses, and hospital staff during the COVID-19 fight and urged state lawmakers not to cut state funding to hospitals during a pandemic.
"Florida's hospitals sustained massive losses in 2020 as they responded to the extreme need for COVID-19-related care in their communities," said Mayhew. "As we recover from the pandemic, Florida's hospitals need passage of a state budget that preserves hospital funding to continue to provide life-saving treatment in their communities."
Florida Hospitals COVID-19 Related Costs (As of December 31, 2020)*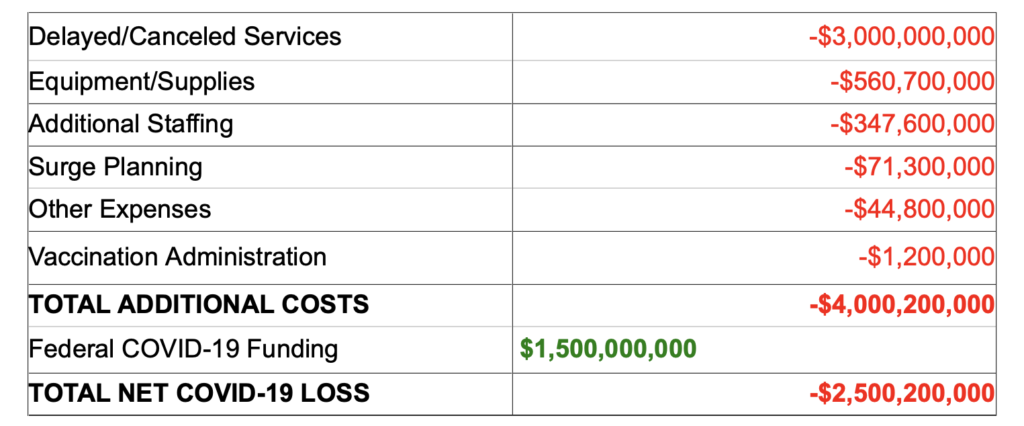 *Based on reports from 106 Florida hospitals operating 48% of the acute care beds in the state.
Florida hospitals' losses mirror a new report from Kaufman Hall that shows the considerable fiscal impact of the pandemic on our nation's hospital systems.
Watch today's subcommittee hearing here.
About the Florida Hospital Association
Founded in 1927, the Florida Hospital Association is the leading voice for health care in the State of Florida. Through representation and advocacy, education and informational services, the Florida Hospital Association supports the mission of over 200 hospitals and health care systems to provide the highest quality of care to the patients we serve. Led by President and CEO Mary Mayhew, the Florida Hospital Association has offices in Tallahassee and Orlando and is governed by a Board of Trustees and officers elected by the member institutions. For more information, visit
www.fha.org
.