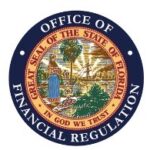 The Office of Financial Regulation (OFR) today celebrates National Consumer Protection Week, recognized February 28 – March 6, 2021. National Consumer Protection Week is a campaign to help people understand their rights as consumers so they can make well-informed decisions about their money.
CFO Jimmy Patronis said, "As your CFO, I've fought each year to defend Florida consumers from fraud and scams. This year, I'm supporting legislation that builds on that commitment and aims to ensure Floridians are more informed of their rights as consumers, safeguards them from the burden of needless fees, and provides aid in our fraud fighting efforts to shield Floridians from bad actors. I encourage consumers to stay on guard and know the warning signs of fraud. Always remember, if it sounds too good to be true, it probably is."
OFR Commissioner Russell C. Weigel, III, said, "The Office of Financial Regulation is committed to protecting Floridians from financial crime and providing resources to assist them with smart financial decision making, not just during National Consumer Protection Week, but every day. We are a valuable resource for Floridians, and I encourage consumers to visit our website at flofr.com to learn more."
Below are some excellent consumer protection resources for Floridians:
To learn more about National Consumer Protection Week, please visit ftc.gov/ncpw.
The Florida Office of Financial Regulation provides regulatory oversight for Florida's financial services providers. Our mission is to protect Florida's financial services consumers, promote a safe and sound financial marketplace, and contribute to the growth of Florida's economy through fair, innovative, and excellent regulation of the financial services industry.