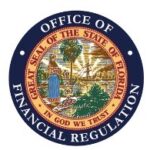 The Office of Financial Regulation (OFR) today announced that Claude Saint Jean was arrested on charges of organized fraud, investment fraud, and acting in the capacity of a securities dealer without registration.
CFO Patronis said, "To protect Floridians from fraud and scams, it is critical that we work together to hold those who commit financial schemes for their own personal gain accountable. I appreciate the hard work of the OFR investigators, Hillsborough County State Attorney's Office, and all involved for seeking justice in this case. If you commit fraud in Florida, you will be caught and held responsible."
OFR Commissioner Russell C. Weigel, III, said, "I thank our investigators for their dedicated efforts in this case, and the Hillsborough County State Attorney's Office for their hard work to bring this bad actor to justice. The Office of Financial Regulation will continue to fight to stop financial scammers from defrauding Floridians."
Using his ties to the Haitian American faith community, Claude Saint Jean is alleged to have operated two affinity fraud investment schemes simultaneously. He purportedly pitched securities trades that had a guarantee of principal and high returns, as well as real estate development opportunities promising 15 percent returns, through his Tampa-based businesses, Kodo Enterprises, Inc., and Club 1804. Saint Jean allegedly used victims' money from both schemes for personal use and to make Ponzi scheme type payments to investors. He also purportedly misappropriated funds from one scheme to the other and failed to disclose to investors that he had previously been barred from the securities industry. Victim losses are believed to be more than $150,000.
The case was investigated by the OFR. The case is being prosecuted by the Hillsborough County State Attorney's Office.
Floridians who suspect questionable financial business practices are encouraged to file a complaint online at www.flofr.com, or by calling (850) 487-9687.