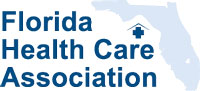 COVID-19 has left an indelible mark on the long term care sector, from a workforce crisis exacerbated by the pandemic to financial challenges brought on by increased costs, declining revenues and reduced occupancy. Florida's long term care centers are doing all they can with limited resources, but the need for proper funding is critical to ensuring our state's most vulnerable elders have access to high-quality, long term care. Florida legislators must prioritize nursing center residents and their dedicated caregivers in the state budget to ensure facilities have the resources needed to rebuild their workforce, keep fighting the virus and continue ensuring the health and safety of their residents, today and into the future.
Read the stories below to see the impact COVID-19 is having on Florida's long term care centers and what's needed to support this sector's recovery.
Florida faces potential long-term repercussions from nursing shortage caused by pandemic
The Capitolist (3/5) reports on how the healthcare industry was hit hard by the recent pandemic and one repercussion may have long-term consequences affecting the quality of care Floridians receive in the future. If this trend continues, hospitals and other healthcare facilities could find themselves having to turn away patients because they don't have the necessary staff to care for them. Emmett Reed, CEO,Executive Director, Florida Health Care Association, represents nursing homes and long-term care facilities across the state.  He said, "A workforce shortage plus COVID 19 has put us in great crisis." He told the committee there was a 7.4 percent increase in direct care staff costs this year. Those costs included overtime, Heroes' pay, etc. He said there was also a 181 percent increase in agency staffing costs resulting from prolonged workforce shortages forcing care centers to rely on employment agencies to fill vacancies.
Making Florida's Personal Care Attendant Program Permanent Will Help Nursing Centers Move Forward From Pandemic, State Association Believes
In a piece for McKnight's Long Term Care News (3/1), senior director of quality affairs for the Florida Health Care Association, Deborah Franklin, writes, "As America's population grows older and drives up demand for long-term care, nursing centers are continuing their decades-long struggle to fill direct care positions – the qualified caregivers who meet the daily needs of residents." Franklin adds, "The impact of COVID-19 on staff has greatly exacerbated these workforce challenges," and "as a first step to address this crisis, Florida developed the Personal Care Attendant program, creating a pathway for individuals to gain the skills needed to become a certified nursing assistant." Franklin says, "Bills to make the program permanent – Senate Bill 1132 by Sen. Aaron Bean and House Bill 485 by Rep. Sam Garrison – have been filed, and the Florida Health Care Association believes this is another smart solution to help our nursing centers move forward from the pandemic."
Burnout Levels Among Senior Living Staff Members Have Soared Over Past Year, Data Demonstrate
McKnight's Senior Living (3/1, Bonvissuto) reports, "After battling COVID-19 on the front lines for almost a year, senior living employees are at a breaking point – even more so than workers in home health agencies, hospitals or retail settings, according to new data from Activated Insights." Vaccinations are progressing, "and the proverbial light is at the end of the tunnel, but burnout levels among staff members in the industry have soared over the past year, particularly in the first two months of 2021."
ABOUT THE FLORIDA HEALTH CARE ASSOCIATION
The Florida Health Care Association (FHCA) is a federation that serves nearly 1,000 members and represents more than 500 long-term care facilities that provide skilled nursing, post-acute and subacute care, short-term rehab, assisted living, and other services to the elderly and individuals with disabilities in Florida. The mission of FHCA is to advance the quality of services, image, professional development, and financial stability of its members. As Florida's first and largest advocacy organization for long-term care providers and the elderly they serve, the Association has worked diligently since 1954 to assist its members with continuously improving quality of care and quality of life for the state's growing elder care population. For more information about the Florida Health Care Association, visit http://www.fhca.org.