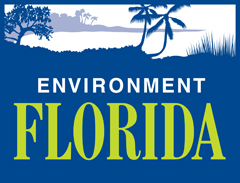 The Florida Senate Committee on Regulated Industries passed SB 856 and SB 1128 Tuesday. These bills prohibit local governments from making decisions on energy infrastructure by retroactively revoking all current local commitments to renewable energy. This will wash away decades of locally developed public policy, and, ultimately, take away local elected officials' ability to best address the energy needs and interests of their constituents.
In addition, HB839, which is a companion bill to SB 856 set to further limit the local ability to control energy decision-making, is expected to pass through the House Tourism, Infrastructure & Energy Subcommittee at 1 p.m. today.
Environment Florida Climate and Clean Energy Advocate Ryann Lynn issued the following statement:
"These bills represent an unprecedented power grab by the state that would strip local communities of their control over energy decision-making. This legislation will do a disservice to every Floridian by keeping so many towns and municipalities dependent on dirty and dangerous fossil fuels for decades to come.
"In the absence of statewide climate and clean energy action, cities and counties should be encouraged and rewarded for their efforts to both mitigate the worst impacts of climate change and make themselves more resilient in the face of natural disasters. Instead, by moving these bills forward, Florida legislators are showing they are not only unwilling to take necessary action but are also actively tying the hands of local officials, who know how best to meet the energy and transportation needs of their communities.
"We owe our state and future generations the Florida we all love — one with pristine coastlines, filled with incredible wildlife. To preserve and protect Florida, our legislature must reject SB856, SB1128, and HB839 and allow our local governments to continue to lead our energy future."