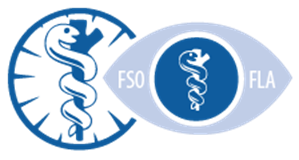 Statement by Dr. Sarah Wellik, President of the Florida Society of Ophthalmology
"We are disappointed today that the Florida Senate Health Policy Committee chose to vote favorably on Senate Bill 876. This dangerous and harmful bill would put patients directly in harm's way. The truth is clear−optometrists, while an important part of the eye care team, are neither medical or osteopathic doctors, nor trained surgeons.
Despite inaccurate claims that were made during today's committee testimony, SB 876 does not limit optometrists to performing only six procedures, minor or otherwise. We are shocked Florida lawmakers are being told this misinformation. It is clear that proponents of SB 876 do not fully understand what is contained in this bill. SB 876 lists roughly a dozen types of surgeries that optometrists would be prohibited from performing. However, the bill opens them up to perform any surgery not on the prohibition list, totaling up to more than 235 surgeries. And let us be clear- there is no such thing as a "minor" eye surgery. Any surgery is an invasive procedure.
Optometrists are valued members of the eye care team and offer important services such as vision exams and contact lens fittings. But they are not medical doctors or trained surgeons. None of the more than 235 surgeries authorized in SB 876 are safe for an optometrist to perform without the nearly decades-long clinical training and medical education that is necessary and crucial to keep patients safe. Optometrists lack the training required to perform eye surgery and they do not have the medical expertise required to make informed surgical decisions or handle urgent surgical complications as they arise. Optometry school is not a suitable equivalent for medical school and surgical residency.
Ophthalmologists, on the other hand, are medical doctors and surgeons specifically trained for eye surgery. They complete a 4-year post graduate medical degree, followed by a 1-year hospital internship, a 3-year surgical residency, and most ophthalmologists completed an additional one to two years of fellowship training. All told, ophthalmologists complete nearly decade of post-undergraduate training to become an eye surgeon. Optometrists on the other hand, are only required to attend a 4-year optometry school program, and at most would only be required to complete a 32-hour crash course on surgery. Granting medical degrees and surgical privileges through legislation is irresponsible and dangerous.
Another piece of misinformation spread by proponents of SB 876 is the false claim that physician assistants (PAs) and nurse practitioners (NPs) can independently perform the same eye surgeries as authorized in SB 876. This claim is demonstrably false and misleading. It is illegal for both PAs and NPs to independently perform any type of eye surgery. In fact, it is extremely rare for PAs to even practice in ophthalmology. Of the 104,000 PA's practicing nationwide, only 80 throughout the entire nation work in ophthalmology. It is remarkably uncommon, if not completely inappropriate for them to be performing eye surgery even if it were under the direct supervision of an ophthalmologist. Optometry advocates have provided no statistical evidence or data to prove their false and misleading claim, and instead have relied on heresy. The citizens of Florida deserve better.
By passing this SB 876, the Florida Legislature would be putting the sight and surgical safety of our state's citizens at risk.
We cannot allow misinformation to overtake the scientific evidence and medical research that is rooted in the health and safety of all Floridians.
We thank Senators Janet Cruz, Gary Farmer, Jr. and Shevrin Jones for their vocal opposition on this bill and ask that Florida's legislature stand against SB 876."
Visit SafeSurgeryFL.com to fight for patient safety and view testimonies from patients on the dangers of non-medical professionals performing eye surgeries.
About the Florida Society of Ophthalmology
The Florida Society of Ophthalmology (FSO) has a rich history of serving patients since its founding in 1939 as the Florida Society of Ophthalmology and Otolaryngology. Today, the organization represents more than 500 physician members throughout the state and is focused on advancing patient care and protecting the medical specialty of ophthalmology. For more information, please visit the FSO website at www.mdeye.org.