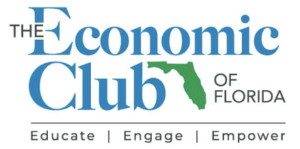 Is Florida the next boom state?
Ricky Caplin, who founded one of the largest global healthcare IT consulting firms before selling it for a cool $150 million, will address Emerging Business Leadership in Florida in a speech before the Economic Club of Florida, Monday March 29, from noon to 1pm at the Florida State University Alumni Center in Tallahassee. The address will also be livestreamed. Caplin will discuss the opportunities he sees for Florida to accelerate efforts to develop high-tech industry here and with it, good paying jobs.
Caplin is a globally recognized entrepreneur who has launched and led multiple organizations that have created thousands of jobs, including The HCI Group of Jacksonville, a healthcare IT consulting firm. HCI merged with Tech Mahindra in March 2017, a global technology company with 117,000+ employees. Caplin serves as the Global CEO of Healthcare & Life Sciences. Under his leadership, the combined companies are thriving through their continued support of the adoption of digital technologies in the healthcare space.
"Ricky Caplin is truly a 'made in Florida' kind of success story," said Club Chairman Bill Moor. "He also reflects the slow, but steady foundations that have been built in our state with respect to the tech space."
"Tech is grabbing a lot of headlines right now, especially as Florida provides an alternative to California. We want to be sure that we know what long-term success looks like and how we get there. We look forward to Ricky's remarks to help enlighten us from someone who is in the trenches of tech in Florida," said Club President Barney Bishop.
Non-member guests are welcome to attend this virtual livestreamed address by contacting Michael Vincent at 850-906-9226 ext. 108, or by email at [email protected].
MEDIA NOTE: Media are welcome to attend the in-person or livestreamed address. To attend the live virtual address, please contact Michael Vincent at 850-906-9226 ext. 108, or by email at [email protected]
The Economic Club of Florida is the South's leading forum for speakers of regional and national distinction to discuss the major issues of the day. On the web at www.economic-club.com | @EconClubFL | Facebook