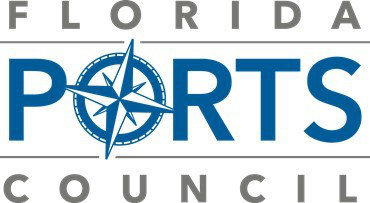 Florida Ports Council Vice President of Governmental Affairs Michael Rubin, testified today on behalf of Florida's seaports during the House Local Administration and Veterans Affairs Subcommittee. Below is a statement from Rubin on today's passage of the preemption of seaport regulations bill (HB 267).
"Local seaports are key economic engines, creating jobs while also contributing to Florida's economy. Ensuring that local seaports are not restricted in their ability to conduct business and create economic development opportunities remains a top priority.
"The Florida Ports Council thanks Representative Spencer Roach for his willingness to seek a solution that protects Florida's seaports, and we look forward to continuing to work with him to ensure our state's seaports remain a major economic driver."
FLORIDA'S SEAPORTS ECONOMIC IMPACT:
15 deep water seaports.
Supporting 900,000 direct and indirect jobs, and
$117.6 billion to Florida's economy through cargo and cruise activities.
Generating approximately 13 percent of Florida's GDP, and
$4.2 billion in state and local taxes. 
FOR MORE INFORMATION: Read Protect Florida's Seaports.
ABOUT THE FLORIDA PORTS COUNCIL
The Florida Ports Council (FPC), is a Florida nonprofit corporation that serves as the professional association for Florida's fifteen public seaports and their management. FPC is governed by a Board of Directors comprised of the fifteen port directors with staff support located in Tallahassee. We provide leadership through a collective voice in the areas of state and federal advocacy, data and research, and marketing and communication.