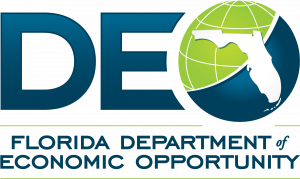 The Florida Department of Economic Opportunity today announced that communities impacted by Hurricane Michael will have the opportunity to attend upcoming public workshops and a webinar to provide input on the state's efforts to access $46.9 million in federal mitigation funding. To access this long-term mitigation funding, the Department will work with state agencies and community partners to draft a substantial amendment to the state's Action Plan for Mitigation.
"This transformational mitigation funding will go a long way to increase the resiliency of Hurricane Michael-impacted communities," said DEO Executive Director Dane Eagle. "I encourage all stakeholders who were impacted by Hurricane Michael to participate in our upcoming Office of Long-Term Resiliency's public workshops across the Panhandle so our team can incorporate this feedback as soon as possible."
The funding is allocated through the U.S. Department of Housing and Urban Development's (HUD) Community Development Block Grant – Mitigation (CDBG-MIT) program. The State Action Plan was developed when HUD initially announced funding for communities impacted by Hurricanes Hermine, Matthew, and Irma.
The Department will host a series of public workshops in the following Hurricane Michael-impacted communities:
Marianna
Tuesday, April 20
5:30-6:30 p.m. (CST)
Chipola College Continuing Education and Conference Center
Building S, 3094 Indian Cir, Marianna, FL 32446
Panama City
Thursday, April 22
1:00 – 2:00 p.m. (CST)
Gulf Coast State College
Language and Literature Building
5230 US-98
Panama City, FL 32401
Port St. Joe
Thursday, April 22
5:30 – 6:30 p.m. (EST)
Port St. Joe City Commission Chambers
2775 Garrison Avenue
Port St. Joe, FL 32456
The Department has also developed an online survey to seek input from local partners and community members. DEO encourages all interested parties to complete the survey.
On Monday, April 26, at 2:00 p.m., the Department will host a public webinar to provide more information about the substantial amendment and allow communities the opportunity to ask questions and provide feedback.
An initial draft of the substantial amendment to the State Action Plan will be posted on the Department's website on May 24, 2021, for a 30-day public comment period. Instructions for submitting public comments will be posted along with the substantial amendment. After the public comment period, the Department will submit the finalized substantial amendment to HUD for review and approval.
The Department is the governor-designated state authority responsible for administering all U.S. Department of Housing and Urban Development (HUD) long-term recovery funds awarded to the state. Rebuild Florida uses federal funding for Florida's long-term recovery efforts from the devastating impacts of natural disasters. For more information, visit RebuildFlorida.gov.
About DEO
The Florida Department of Economic Opportunity combines the state's economic, workforce and community development efforts, expediting economic development projects to fuel job creation in competitive communities and promote economic resiliency. For more information, including valuable resources for employers and job seekers, please visit www.FloridaJobs.org.