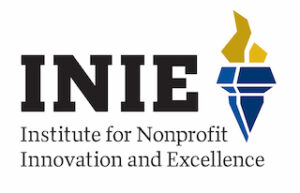 A recent survey of local nonprofits found that 95% have had to cancel revenue-generating events and programs over the past year as a result of the coronavirus pandemic. Without these events and programs generating necessary funding to sustain their organizations, many nonprofits have been forced to make substantial changes to their operations.
In response, The Institute for Nonprofit Innovation and Excellence (INIE), Tallahassee's nonprofit resource center, is offering a 60-day membership trial to the over 2,600 registered nonprofit organizations in Leon County during the months of May and June. These nonprofits provide crucial services to the local community that range from housing assistance to cultural events.
"Nonprofit organizations need help now more than ever. This help is beyond the need for funding but extends to the need of building collaborations, education of board leaders and practical solutions", states Felina Martin, Executive Director at INIE. "We are offering this opportunity for all nonprofits in the Big Bend area with hopes that they take advantage of the valuable resources available to assist them in recovering from the impacts of the pandemic."
The trial period will offer nonprofits that opportunity to enjoy full member benefits that include:
free grant research and discounted rates on grant writing services
networking events (Nonprofit After Dark – June 17th)
20-hours per week of free co-working
Free education class: How to Start a Nonprofit – May 20th)
discounted registration rate for Workshop: Creating a Strategic Plan (June 30th)
two round table discussion events
access to a library of free webinars
discounted registrations fees for the 7th Annual Sector Forward Conference (September 8th and 9th)
"I strive to develop diverse revenue streams to support our operations to include grants," said Donald Parks, Executive Director at Good News Outreach. "The INIE Revenue Research Center has been very helpful in identifying potential funding sources."
The "How to Start a Nonprofit" class is the perfect 1-hour introduction to launching a nonprofit organization and includes a start-up tool kit. The workshop on strategic planning will be taught by Keith Bowers, Regional Director of the FAMU Small Business Development Center. Both classes will be free to those who participate in the 60-day trial membership. The total value of the benefits offered in the 60-day membership trial is $1,280.
The mission of the Institute for Nonprofit Innovation and Excellence (INIE) is to strengthen the sustainability and impact of the nonprofit sector through education, collaboration and advocacy. INIE is located on the 3rd floor of the TCC Center for Innovation at 300 West Pensacola Street in Tallahassee.
Those nonprofit organizations that want to take advantage of the 60-day trial membership can contact Rebekah Hair-Stewart at [email protected] or call 850.201.9766. More information about INIE is available at myINIE.org.