Florida Polytechnic University will offer the state's first bachelor's degree in cybersecurity engineering beginning in the fall 2021 semester. The degree was recently approved by the State University System's Board of Governors.
The new cybersecurity engineering degree will feature concentrations in industrial control systems security, smart-grid and cyber physical security, and hardware security. While other cybersecurity programs focus more on data and software, which traditionally fall under computer science, this new engineering degree will center mainly on securing entities' hardware, networks, and platforms.
"Computer science deals with improving the security of software and the secrecy and integrity of the data. However, suppose the hardware and the network are not fully secure in terms of architecture and protocols. In this case, the security and trust of the whole information system are jeopardized, including the software and the data.," said Dr. Youssif Al-Nashif, associate professor in Florida Poly's Electrical and Computer Engineering Department and its Computer Science Department. "Without securing the hardware and the network, everything running on top of them will have no real security."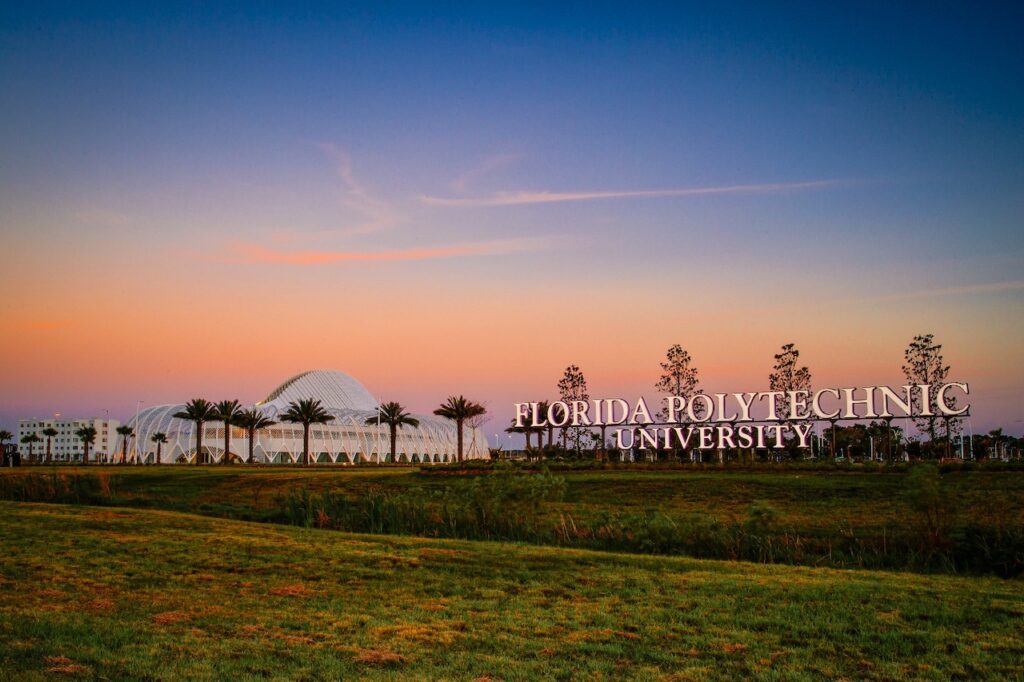 Florida Polytechnic University announced the creation of the state's first bachelor's degree in cybersecurity engineering. The new degree will be available in fall 2021.
The need for professionals in the cybersecurity field in the state is critical. CyberSeek, an online resource that tracks supply and demand in the cybersecurity job market, shows more than 460,000 cybersecurity openings nationally. In Florida alone, more than 21,000 cybersecurity professionals are needed. Additionally, a market analysis by Hanover Research projected that Florida would see a 20.4% growth in cybersecurity engineering-related occupations from 2016-2026.
"This new degree supports our mission to educate students in industry's growing, most in-demand STEM disciplines," said Dr. Terry Parker, Florida Poly's provost and executive vice president. "We are excited to be able to prepare students in this new cybersecurity engineering degree program to meet the ever-present technological needs of employers of all sizes here in Florida."
There are only two ABET-accredited cybersecurity engineering bachelor's degree programs in the country, and Florida Poly hopes to soon join this elite group. Florida Poly now offers 10 undergraduate degrees and two graduate degrees, all focused on STEM disciplines.
For the most recent University news, visit Florida Poly News.
About Florida Polytechnic University
Florida Polytechnic University is a nationally ranked Top 100 engineering college, accredited by the Southern Association of Colleges and Schools Commission on Colleges, and a member of the State University System of Florida. It is the only state university dedicated exclusively to STEM and offers ABET-accredited degrees. Florida Poly is a powerful economic engine within the state of Florida, blending applied research with industry partnerships to give students an academically rigorous education with real-world relevance. Florida Poly's iconic Innovation, Science, and Technology Building, designed by world-renowned architect Dr. Santiago Calatrava, has won more than 20 global awards and was named one of the 16 most breathtaking buildings in the world. Connect with Florida Poly.