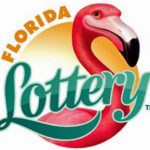 New Scratch-Off Game Available Monday, May 17!
The Florida Lottery today announces the new $5 GUY HARVEY $500,000 FLORIDA CASH Scratch-Off game, launching May 17. The Florida-themed game features two unique scenes of original wildlife art, custom designed by Guy Harvey for the Florida Lottery, showcasing the Florida state flag and offering more than $48.9 million in cash prizes, including six top prizes of $500,000!
Players will also have the opportunity to win once in a lifetime experiences and prizes by entering non-winning GUY HARVEY $500,000 FLORIDA CASH tickets into the Trucks, Bucks, and Trips Promotion which will run through August 2! Promotion prizes include 2021 Ford F-150 Guy Harvey Edition pickup trucks, VIP getaway trips for two to the Cayman Islands, and $1,000 cash! The trip prize winners will enjoy first-class airfare, an oceanfront suite, offshore fishing charter, helicopter tour of the Grand Cayman, a private lunch and gallery tour with Guy Harvey, and more!
Scratch-Off games are an important part of the Lottery's portfolio of games, comprising approximately 75 percent of ticket sales and generating more than $1 billion for the Educational Enhancement Trust Fund (EETF) in fiscal year 2019-20.
ABOUT GUY HARVEY
Guy Harvey is a unique blend of artist, scientist, diver, angler, conservationist, explorer and entrepreneur, fiercely devoted to his family and his love of the sea. His childhood passion for the ocean and its living creatures not only inspired him to draw but fueled a burning interest that prompted a formal education in marine science. Having graduated with honors in Marine Biology from Aberdeen University in Scotland in 1977, Guy returned home to Jamaica to resume his education, earning his Ph.D. from the University of the West Indies in 1984. Though he gave up a budding career as a marine biologist for that of a highly acclaimed artist, Guy has continued his relentless pursuit to unravel the mysteries of the sea, traveling the world to better understand the habits and habitats of the marine wildlife he paints. For more information about Guy Harvey or to learn about The Guy Harvey Ocean Foundation (GHOF) please visit www.guyharvey.com or www.GHOF.org.
ABOUT THE FLORIDA LOTTERY
The Florida Lottery is responsible for contributing more than $39 billion to enhance education and sending more than 880,000 students to college through the Bright Futures Scholarship Program. The Florida Lottery reinvests 99 percent of its revenue back into Florida's economy through prize payouts, commissions to more than 13,000 Lottery retailers and transfers to education. Since 1988, Florida Lottery games have paid more than $75.6 billion in prizes and made more than 3,000 people millionaires. For more information, please visit www.flalottery.com.