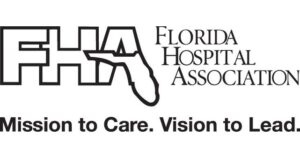 The Florida Hospital Association today released a summary which shows the state's hospitalizations from COVID-19 at the lowest level in more than a year and lower than periods prior to the peaks in July 2020 and January 2021.
"Vaccinations are up. New COVID-19 cases and hospitalizations are down. It's that simple," said Mary C. Mayhew, President and CEO of the Florida Hospital Association. "As the rest of the nation joins Florida in reopening, it is important to remember that getting vaccinated offers the best protection against COVID-19, nearly eliminating worries about whether someone else is vaccinated or not."
According to the Florida Hospital Association COVID-19 Statewide Data Summary, which is published every Monday, Wednesday, and Friday at 2:30 pm on the FHA Twitter account, the state's hospitalizations have declined 19% in the last two weeks and stand 38% lower than one month ago. Current hospitalizations stand at only 20% of the peak reached in July 2020 with approximately 33% of existing hospital capacity available.
In other promising news, statewide positivity from COVID-19 testing stands at 3.89%, which is down considerably from 6.16% at the beginning of May.
The full data summary is available here.
The data is collected from the Florida Department of Health, the Centers for Disease Control and Prevention, and the Florida Hospital Association.
About the Florida Hospital Association
Founded in 1927, the Florida Hospital Association is the leading voice for health care in the State of Florida. Through representation and advocacy, education and informational services, the Florida Hospital Association supports the mission of over 200 hospitals and health care systems to provide the highest quality of care to the patients we serve. Led by President and CEO Mary Mayhew, the Florida Hospital Association has offices in Tallahassee and Orlando and is governed by a Board of Trustees and officers elected by the member institutions. For more information, visit www.fha.org.