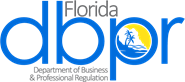 The Florida Department of Business and Professional Regulation today highlighted funding secured by Governor Ron DeSantis in the Fiscal Year 2021-2022 budget that furthers efforts to protect Florida consumers while increasing efficiencies and levels of service for businesses and professionals regulated by the Department.
"The sustained funding and support of the Department's programs in the 2021-22 state budget is a continuing signal that Florida is equipped and ready to serve individuals and businesses who are choosing Florida," said Secretary Julie Brown. "I applaud Governor DeSantis and the Florida Legislature for making the funding of these important DBPR programs a priority this year."
The Fiscal Year 2021-22 General Appropriations Act maintains funding for the core regulatory programs of the Department and strengthens investments in agency support services, including network security, law enforcement training and promoting Florida tourism. With the approval of Governor Ron DeSantis, the Department's 2021-22 appropriations include:
Protecting Florida Consumers with more than $2.4 million allocated to regulatory initiatives for deterring and enforcing unlicensed activity in professions including accounting, real estate, and construction and enhancements in law enforcement training and equipment necessary to enforce the state's alcoholic beverage and tobacco laws;
Enhancing Cybersecurity with additional resources for network and computer enhancements that underscore the security of the Department's systems in providing electronic license management options to more than 1.4 million license holders; and
Highlighting the Sunshine State with an allocation of $1 million from the Hotels and Restaurants Trust Fund for a collaborative marketing program promoting in-state tourism to Florida residents.
For more details, view the Fiscal Year 2021-2022 Appropriations.
The Department of Business and Professional Regulation licenses and regulates more than one million businesses and professionals in the State of Florida, including accountants, architects and interior designers, asbestos consultants, athlete agents, auctioneers, barbers, building code administrators and inspectors, community association managers, construction contractors, cosmetologists, electrical contractors, employee leasing companies, geologists, home inspectors, landscape architects, mold assessors and remediators, pilot commissioners, real estate appraisers and brokers, and veterinarians, as well as businesses dealing in alcoholic beverages, tobacco, food service, public lodging, pari-mutuel wagering, and condominiums, timeshares, and other cooperative residential arrangements. The Department's mission is to license efficiently and regulate fairly. For more information, visit myfloridalicense.com.
Follow @FloridaDBPR on Twitter or Florida Department of Business and Professional Regulation on Facebook for important information and updates on matters relating to Florida's business and professional licensing.