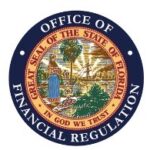 The Office of Financial Regulation (OFR) today announced that Thomas Errico was arrested on a charge of communications fraud for his alleged role in a fraudulent mortgage loan modification and investment scam.
Attorney General Ashley Moody said, "Proud of my Office of Statewide Prosecution and the Office of Financial Regulation for their work in bringing this criminal to justice. I will continue to fight for Floridians and use every resource available to protect our citizens from fraudsters seeking to manipulate and deceive others."
OFR Commissioner Russell C. Weigel, III said, "The Office of Financial Regulation will continue to work tirelessly to stop financial criminals from stealing Floridians' hard-earned money. Thank you to OFR's investigators and Attorney General Ashley Moody's Office of Statewide Prosecution for their diligent efforts in this case."
Errico, a former mortgage broker, allegedly claimed to his victims that he could "find fraud" in their mortgage loans, which would enable him to demand loan modifications or cancellation of the loans from the lending institutions. He also allegedly promised his victims that if he couldn't uncover fraud in the mortgage loan documents, he would refund any fees. However, based on the OFR's investigation, it is alleged that Errico did not obtain any mortgage loan modifications nor did he issue any refunds to his victims. The investigation also revealed that neither Errico, nor the companies he allegedly operated through, were licensed to negotiate the terms of mortgage loans. Alleged co-conspirator in the scheme, Carlo Hamrahi, aka Roberto Colleoni, was arrested in California and extradited to Florida in 2020. Combined victim losses are believed to exceed $1 million nationwide.
In yet another fraudulent scheme, Errico allegedly promised that he would double the victim's investment in six months by purchasing land or condominiums at below-market prices and selling them quickly for a profit. He also purportedly sold another victim a high-yield promissory note, claiming the returns would be paid from the closing of a real estate deal within six months. The investigation revealed that none of these representations were true, and that Errico allegedly used the victims' investments to pay personal expenses.
The case was investigated by the OFR with assistance from the Lee County Sheriff's Office. The Fort Myers Police Department is credited with the arrest. The case is being prosecuted by Florida Attorney General Ashley Moody's Office of Statewide Prosecution.
Floridians who suspect questionable financial business practices are encouraged to file a complaint online at www.flofr.gov, or by calling (850) 487-9687.