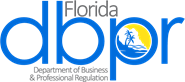 Governor Ron DeSantis signed SB 1966, that furthers the Florida Department of Business and Professional Regulation's (DBPR) efforts to pursue regulatory reforms and operational advancements while also increasing efficiencies and levels of service for businesses and professionals regulated by the Department's programs.
Senate Bill 1966, sponsored by Senator Manny Diaz and Representative Wyman Duggan, passed with unanimous support in both legislative chambers. With yesterday's signature from Governor DeSantis, SB 1966 amends statutes within the Department's jurisdiction by:
Exempting small, startup manufacturers of certain soaps, lotions, moisturizers and creams that have $25,000 or less in annual gross sales from cosmetic manufacturer permitting requirements;
Creating a 90-day, temporary permit to allow continuity of business and enable compliant business transitions after a change in ownership or change in location of a permitted drug, device, or cosmetic business;
Eliminating the supplemental fee for electrical and construction contractor applications related to the funding of construction-related research and continuing education, which are adequately supported by other existing fee revenues;
Allowing local registered contractors to obtain certified status after five years of experience;
Establishing clearer, more effective audit periods for businesses authorized to sell alcoholic beverages under a special food service license, including a staggered scale that reduces the frequency of audits based on the percentage of compliance from the licensee's most recent audit;
Providing rule development authority for standardizing forms for condominium complaints that will enable more efficient review and resolution of constituent concerns;
Allowing the Department to establish the principal office of the appointed Condominium Ombudsman in a location of the Department's discretion to support more effective organizational design and constituent services; and
Changing the name of the "Florida Boxing Commission" to the "Florida Athletic Commission," a broader term that is more representative of the varied sports regulated by the Commission, which is consistent with comparable regulatory bodies of at least 34 other states.
"By improving the standards that govern our regulation of businesses and professions, we open new opportunities to improve the climate for those who are starting, relocating and expanding in Florida every day," said DBPR Secretary Julie I. Brown. "With unanimous action by the Florida Legislature and the support and approval of Governor DeSantis, this package of DBPR's recommendations enables a series of reforms that will enhance opportunities for businesses, improve agency processes and minimize regulatory burdens for multiple industries."
For more information, view the bill summary highlights or the full bill text.
The Department of Business and Professional Regulation licenses and regulates more than one million businesses and professionals in the State of Florida, including accountants, architects and interior designers, asbestos consultants, athlete agents, auctioneers, barbers, building code administrators and inspectors, community association managers, construction contractors, cosmetologists, electrical contractors, employee leasing companies, geologists, home inspectors, landscape architects, mold assessors and remediators, pilot commissioners, real estate appraisers and brokers, and veterinarians, as well as businesses dealing in alcoholic beverages, tobacco, food service, public lodging, pari-mutuel wagering, and condominiums, timeshares, and other cooperative residential arrangements. The Department's mission is to license efficiently and regulate fairly. For more information, visit myfloridalicense.com.
Follow @FloridaDBPR on Twitter or Florida Department of Business and Professional Regulation on Facebook for important information and updates on matters relating to Florida's business and professional licensing.