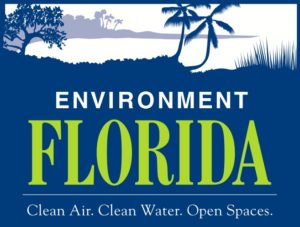 House Bill 919 takes away local control over energy decisions
Gov. Ron DeSantis signed HB 919: Preemption Over Restriction of Utility Services Monday night. The new law prohibits municipalities, counties, special districts and other political subdivisions from restricting fuel sources. This includes energy that is used, delivered, converted or supplied to Florida customers. Most of the state is powered by investor-owned utilities, which can no longer be directed to change their energy sources under this law. While local governments can still set goals for increased renewable energy, this act will create greater barriers to reaching those benchmarks.
In response, Ryann Lynn, climate and clean energy advocate for Environment Florida, released the following statement:
"This legislative session, our elected state officials failed to take substantive action to prioritize clean renewable energy sources like wind and solar power. Once again, bills like HB 283, which would set a statewide goal for renewable energy, did not receive a single hearing. Meanwhile, local authority was stripped from our cities and counties that have been leading the way to invest in clean energy solutions.
"Florida is on the front-line of the climate crisis and municipalities should be rewarded for taking steps to reduce our state's global warming pollution. Eleven cities across the state have committed to transitioning to 100 percent renewable energy. However, most municipalities do not own their own utility, which could mean that actions a city or county would take to reach clean energy goals would be preempted.
"Gas companies and other special interest groups have backed a series of bills in more than 20 states across the country to stop communities from being able to choose clean energy. Fearful that, given a choice, communities will pick more appealing clean energy options, these businesses recognize they are facing an existential crisis. It's discouraging that Gov. DeSantis would stop local cities and counties from charting their own path to clean energy solutions.
"From the Everglades and the Keys to the Panhandle beaches, Florida has a lot to lose if climate change goes unchecked. With his signature, Gov. DeSantis slowed Floridians' path to a future powered by renewable energy. It is the opposite to what our state needs to enhance our resilience in the face of climate change and to protect our pristine landscapes, diverse wildlife, and the wellbeing of our residents."