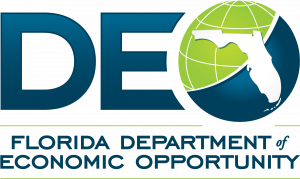 Governor Ron DeSantis announced that the Florida Department of Economic Opportunity (DEO) has activated the Business Damage Assessment Survey to gather information on how the partial collapse of the condo complex in Surfside has impacted the local community to ensure proper resources are available for response and recovery for the Surfside community.
Additionally, Governor DeSantis directed Florida Housing Finance Corporation (FHFC) to begin actively working with landlords in the Miami-Dade County area to identify rental vacancies for any displaced residents of the condo complex in Sunrise.
"Our hearts go out to the Floridians impacted by the tragedy that occurred in Surfside today," said Governor Ron DeSantis. "I want to thank our brave first responders who took swift action to save lives. The state of Florida is committed to providing the resources necessary to help the community recover."
The survey, managed by DEO, will assess businesses affected by the event and share the results with various state and local agencies to implement appropriate relief programs.
"The Department stands ready to assist the Surfside Community and to aid them in recovery," said Dane Eagle, Secretary of the Florida Department of Economic Opportunity.
About DEO
The Florida Department of Economic Opportunity combines the state's economic, workforce and community development efforts, expediting economic development projects to fuel job creation in competitive communities and promote economic resiliency. For more information, including valuable resources for employers and job seekers, please visit www.FloridaJobs.org.