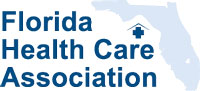 Florida's long-term care facilities have long been challenged by workforce shortages, and the pandemic only exacerbated the problem. Fortunately, Governor Ron DeSantis has taken important steps to ease the problem – first by authorizing creation of a Personal Care Attendants program under his COVID-19 emergency order and now by signing legislation establishing a permanent program to provide a hands-on career path toward becoming a Certified Nursing Assistant. The Governor recently signed House Bill 485, sponsored by Senator Aaron Bean (R-Jacksonville) and Representatives Sam Garrison (R-Orange Park) and Michele Raynor (D-St. Petersburg), to make the Personal Care Attendant program a permanent part of Florida's long-term care profession.
"Long-term care staff have one of the most essential jobs in our state, and making this program permanent will help to strengthen our workforce by giving more individuals a pathway to transition into dedicated roles as professional caregivers," said Emmett Reed, CEO of the Florida Health Care Association. "Personal Care Attendants play a vital role in our care centers, providing additional trained staff to help serve the treasured individuals entrusted to our care."
The Personal Care Attendant program requires 16 hours of instructional training and on-the-job training with Certified Nursing Assistants. After four months of on-the-job training, the PCA must take an exam to become a CNA in order to continue the work at the facility.
"Florida is home to more than 4.5 million residents 65 and older, and this demographic continues to grow. It's critical that we have skilled caregivers to meet the growing demand in our long-term care facilities," said Sen. Bean. "Our loved ones deserve the best care possible in Florida's nursing centers, and this Personal Care Attendant program will boost the number of skilled caregivers available to care for our aging senior population. That's something we can all get behind."
Added Rep. Garrison: "Florida will always need more long-term care professionals to take care of our parents, our grandparents, and someday, most likely ourselves. These professionals are vitally important especially here in Florida, where the aging population continues to grow substantially. The Personal Care Attendant program helps expand the long-term care workforce, creating a pathway for individuals to learn important skills through quality training courses and continued on-the-job training."
The latest national labor report shows that 2,400 nursing home and residential care jobs were lost in May, following 19,000 jobs lost in April. Like other areas of the country, Florida has suffered significant job losses in this field, which has been exacerbated by the COVID-19 pandemic.
"Our long term care facilities have vacancies to fill, and this program will help support those recruitment efforts," Reed continued. "As the staffing shortages in our long term care facilities persist, we look forward to working with our state leaders on more solutions to help strengthen our workforce and ensure our residents receive the level of care they need and deserve."
ABOUT THE FLORIDA HEALTH CARE ASSOCIATION
The Florida Health Care Association (FHCA) is a federation that serves nearly 1,000 members and represents more than 600 long-term care facilities that provide skilled nursing, post-acute and subacute care, short-term rehab, assisted living, and other services to the elderly and individuals with disabilities in Florida. The mission of FHCA is to advance the quality of services, image, professional development, and financial stability of its members. As Florida's first and largest advocacy organization for long-term care providers and the elderly they serve, the Association has worked diligently since 1954 to assist its members with continuously improving quality of care and quality of life for the state's growing elder care population. For more information about the Florida Health Care Association, visit http://www.fhca.org.