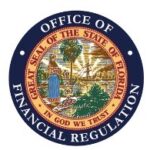 The Office of Financial Regulation (OFR) today announced the filing of a civil complaint in the 15th Judicial Circuit in Palm Beach County alleging multiple violations of the Florida Securities and Investor Protection Act (Chapter 517, Florida Statutes) against Seeman Holtz.
The complaint alleges Marshal Seeman, Eric Charles Holtz (now deceased), and Brian Schwartz engaged in a complex securities fraud scheme centered on the sale of promissory notes purportedly "secured" by life settlement policies and other insurance related assets. Seeman and Holtz's long-time insurance agency, National Senior Insurance, Inc. d/b/a Seeman Holtz, is named as a defendant along with more than 20 other affiliated entities allegedly controlled by Seeman, Holtz, and Schwartz and operated as part of the scheme. The complaint seeks an injunction, the appointment of a receiver, civil penalties, disgorgement of ill-gotten gains, and restitution for investors. Due to Holtz's recent passing, his estate was named as a party.
The complaint further alleges that Seeman, Holtz, and Schwartz operated this Ponzi-like investment scheme using a network of unregistered investment funds and unregistered sales representatives associated with Seeman and Holtz's insurance agency to raise $400 million from over 1,000 investors located throughout the United States, since 2011. The investments, called "secured promissory notes," purportedly boasted fixed rates of return substantially above market rates, and in some instances as high as 18 percent. The investments were allegedly generating returns from the trios' efforts in buying, selling, and trading life settlement insurance policies (also known as viaticals). However, the OFR's investigation revealed that in many instances new investor funds were allegedly used to pay returns to previous investors rather than to purchase new policies or fund premium payments on existing policies as represented.
The complaint also alleges that Seeman, Holtz, and Schwartz misled investors through numerous misrepresentations and omissions associated with the safety of the note investments, the security interests promised, the intended use of the proceeds, and the overall financial condition and success of the enterprise and its affiliated entities.
If you are an investor in any Seeman Holtz related investment offerings, you are encouraged to contact the OFR by phone at (813) 218-5309 or via e-mail at [email protected].
Defendants named in this action include:
NATIONAL SENIOR INSURANCE, INC.
d/b/a SEEMAN HOLTZ,
MARSHAL SEEMAN,
CENTURION INSURANCE SERVICES GROUP, LLC,
BRIAN J. SCHWARTZ,
EMERALD ASSETS 2018, LLC,
INTEGRITY ASSETS 2016, LLC,
INTERGRITY ASSETS, LLC,
PARA LONGEVITY 2014-5, LLC,
PARA LONGEVITY 2015-3, LLC,
PARA LONGEVITY 2015-5, LLC
PARA LONGEVITY 2016-3, LLC,
PARA LONGEVITY 2016-5, LLC,
PARA LONGEVITY 2018-3, LLC,
PARA LONGEVITY 2018-5, LLC,
PARA LONGEVITY 2019-3, LLC,
PARA LONGEVITY 2019-5, LLC,
PARA LONGEVITY 2019-6, LLC,
PARA LONGEVITY VI, LLC,
SH GLOBAL, LLC N/K/A PARA LONGEVITY V, LLC,
ALTRAI GLOBAL HOLDINGS LLC,
VALENTINO GLOBAL HOLDINGS, LLC,
AMERITONIAN ENTERPRISES, LLC,
SEEMAN-HOLTZ CONSULTING CORP.,
CENTURION ISG Holdings, LLC,
CENTURION ISG Holdings II, LLC,
CENTURION ISG (Europe) Limited,
CENTURION ISG SERVICES, LLC,
CENTURION ISG FINANCE GROUP LLC,
CENTURION FUNDING SPV I LLC,
CENTURION FUNDING SPV II LLC,
GRACE HOLDINGS FINANCIAL, LLC, and
PRIME SHORT TERM CREDIT INC.
Relief defendants named in this action include:
THE ESTATE OF ERIC CHARLES HOLTZ,
SEEMAN HOLTZ PROPERTY AND CASUALTY, LLC, and
SHPC HOLDINGS I, LLC