Florida A&M University (FAMU) President Larry Robinson, Ph.D., has announced the resignation of Alan Robertson, Ed.D., as chief financial officer (CFO)/vice president (VP) for Finance and Administration, and the appointment of W. Rebecca Brown as interim CFO/VP for Finance and Administration.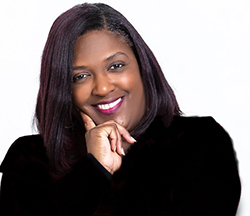 "I want to thank Dr. Robertson for his contributions to FAMU during his tenure," Robinson said. "I also want to welcome and thank Ms. Rebecca Brown for agreeing to serve as the interim CFO and vice president of Finance and Administration."
A FAMU alumna, Brown has filled various senior roles during her 22-year tenure with the University. Most recently, she has been assistant vice president for Finance and Administration in charge of Business & Auxiliary Services. In that role, Brown provides oversight of Dining, Bookstore, Rattler Card, Business Center, Snack Vending, Drink Vending, Laundry and Commercial Solicitation. She is responsible for more than 150 staff and contracted personnel and a consolidated operating budget of about $33 million.
"Serving Florida A&M University is a privilege I do not take lightly. This appointment to interim CFO and vice president for Finance and Administration is a monumental undertaking, and I am honored that President Robinson has placed his confidence in me. I will continue to represent the University to the absolute best of my ability," said Brown, who received her bachelor's and master's degrees in Business Administration from FAMU. She begins her new role at the end of the month.
Robertson joined FAMU on January 1, 2020 with more than 30 years of senior and professional leadership experience, most recently as senior vice president and CFO of Morehouse College.