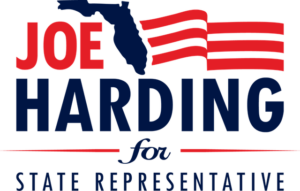 State Representative Joe Harding today announced his endorsement of Kent Guinn in the Ocala Mayor's race.
"I wholeheartedly endorse Kent Guinn for re-election as the Mayor of Ocala," said Rep. Joe Harding. "Mayor Guinn has been a strong advocate for job creation, lower taxes, and public safety. His opponent has a history of aiding and endorsing causes and language associated with anti-American, Islamic extremists. If you believe in America, free markets, and the spiritual heritage of our country, you should work tirelessly to re-elect Mayor Guinn."
Guinn has served as Mayor of Ocala since 2011 and before that served as a Councilman for 12 years, representing District 4. He is a representative of the Guardian Life Insurance Company of America as well as owner of the firm Guinn & Company, LLC. He has served in leadership roles in civic and service organizations throughout the community for multiple decades.
About Joe Harding for State Representative
Joe Harding, a conservative Republican and seventh generation Floridian, is a small businessman who was born and raised in Williston. Harding's priorities are ending illegal immigration, outlawing sanctuary cities, and supporting agriculture. Also topping his agenda are defending Second Amendment rights, protecting all human life, and addressing skyrocketing health insurance and prescription drug costs. Harding learned the value of hard work and good stewardship of resources in his large family of eleven children, raised by his pastor father and homeschooling mother. While studying construction management at Florida International University, he worked multiple jobs to support himself, eventually working his way up into demanding project management roles. Currently, he owns and operates a lawn maintenance company and a horse boarding and training facility. Harding and his wife, Amanda, have four children. District 22 includes Levy County and part of Marion County.
ON THE WEB:  www.JoeHarding.net
Paid by Joe Harding, Republican, for State Representative