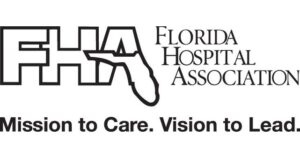 The Florida Hospital Association, the state's leading voice for hospitals and health systems, provided the following update today on COVID-19 in the state. Statewide data is derived from the federal Department of Health and Human Services (HHS).
HHS Statewide COVID-19 Update:
Current Confirmed COVID-19 Hospitalizations: 15,441
Percent of Previous Peak (7/23/20): 152%
Inpatient Bed Availability: 14.4%
ICU Bed Availability (adults): 8.8%
Percent of Inpatients with Confirmed COVID-19 (all patients): 31.6%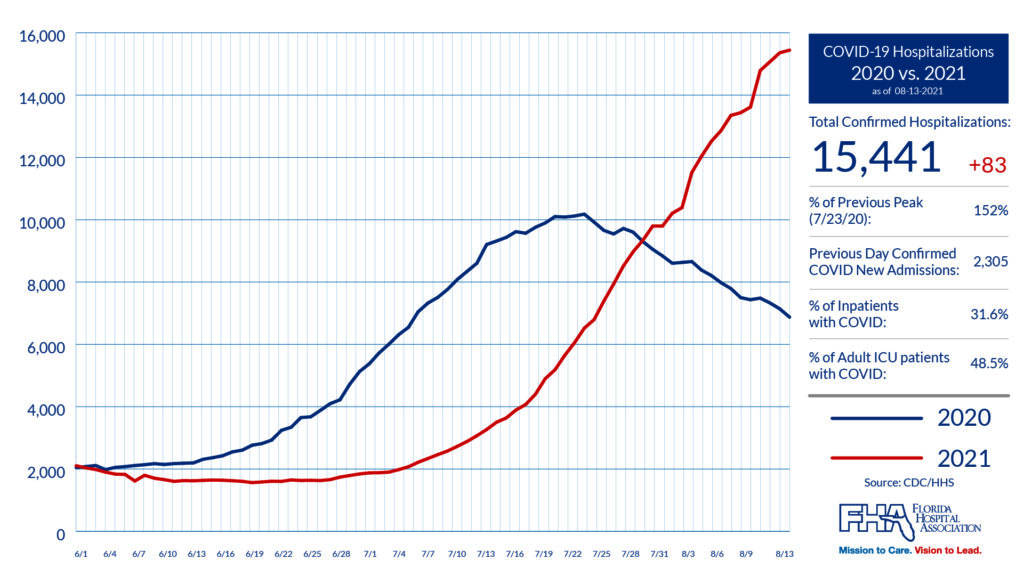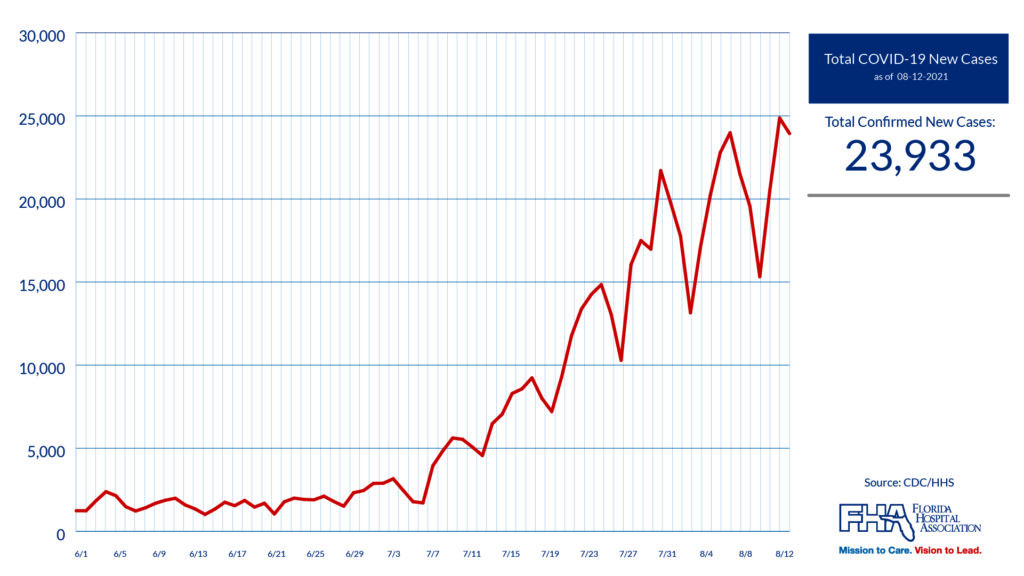 Source: COVID-19 Reported Patient Impact and Hospital Capacity by State
FHA Hospital Update:
The following information is being released by the Florida Hospital Association from a survey of hospitals completed Thursday, August 12, 2021. This survey reflects responses from hospitals representing 82% of Florida's acute care hospital beds.
COVID-19 patients in ICU: 21.6% (slight increase from 8/9)

COVID-19 patients on ventilators: 14.9% (steady from 8/9)

COVID-19 patients transferred from nursing homes/long-term care: 2.7% (steady from 8/9)

Hospitals expecting critical staffing shortage in next 7 days: 66.9% (steady from 8/9)

Hospitals expanding into non-care areas in next 7 days: 29.4% (slight increase from 8/9)

Hospitals not currently accepting patient transfers from other facilities: 45.5% (slight increase from 8/9)
"It is indescribable the level of stress and strain our brave frontline health care heroes have been under for more than 17 months and the heartbreaking losses they have experienced. Between increasing numbers of COVID patients and unusually high patient volume of extremely ill non-COVID patients, our hospitals are working to maximize their available staff and beds, including the use of conference rooms and cafeterias," said Mary C. Mayhew, President and CEO of the Florida Hospital Association. "As Floridians, we must come together to reverse these staggering trends. Getting vaccinated is the only way to protect yourself and others from this virus – keeping you and your loved ones at home and not in a hospital bed."
The Florida Hospital Association will continue communicating with all Florida hospitals and state officials and provide additional updates as events warrant.
About the Florida Hospital Association
Founded in 1927, the Florida Hospital Association is the leading voice for health care in the State of Florida. Through representation and advocacy, education and informational services, the Florida Hospital Association supports the mission of more than 200 hospitals and health care systems to provide the highest quality of care to the patients we serve. Led by President and CEO Mary Mayhew, the Florida Hospital Association has offices in Tallahassee and Orlando and is governed by a Board of Trustees and officers elected by the member institutions. For more information, visit www.fha.org.