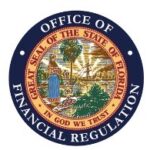 The Office of Financial Regulation (OFR) recently responded to entities who had filed Petitions for a Declaratory Statement concerning their intended business activity of selling virtual currency in the State of Florida. The agency informed those entities that it had changed its previous legal interpretation due to the recent holding in the Florida Third District Court of Appeal's decision in State v. Espinoza, 264 So. 3d 1055, 1065 (Fla. 3rd DCA 2019).  In Espinoza, the Court held that pursuant to section 560.103(23), Florida Statutes, a transaction involving monetary value does not require a third party to be considered money transmission.  Given this development, the OFR is providing notification that a money services business license will be required to engage in the business of selling virtual currency in Florida.
The OFR therefore urges such businesses to apply for money services business licenses as soon as possible, but no later than December 31, 2021.  As of January 1, 2022, anyone conducting unlicensed money transmitter activity (including selling virtual currency) without having submitted an application to the OFR for a money services business license may be subject to administrative fines or penalties and possible criminal prosecution pursuant to Chapter 560, F.S.
Please visit www.flofr.gov/sitePages/MoneyTransmitters.htm, for more information on Money Transmitter Part II license requirements.
Visit www.flofr.gov or call (850) 487-9687 for help to access the OFR's licensing system.