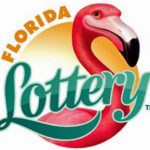 Beginning August 22, the POWERBALL® Draw game will feature new enhancements giving players more chances to win! Some of the updates include:
A new Monday drawing, which will join the weekly lineup of POWERBALL drawings currently held on Wednesday and Saturday.
A new add-on feature called Double Play®, giving players another chance to match their POWERBALL numbers in a separate drawing with a top prize of $10 million!
Sales for the new POWERBALL game enhancements begin on Sunday, August 22, 2021, followed by the first POWERBALL Monday drawing on August 23 at 10:59 p.m., ET. National POWERBALL drawings are broadcast live, in high definition, from the Florida Lottery's state of the art draw studio in Tallahassee. Florida Lottery game drawings are broadcast on 20 carrier stations throughout the state. Winning numbers are available on the Florida Lottery's website, on the Lottery's free mobile app for iOS and Android users, at any authorized Florida Lottery retailer, and by calling (850) 921-PLAY (7529). You can also view the drawings online on the Florida Lottery's official YouTube channel.
ABOUT POWERBALL® IN FLORIDA
Since joining POWERBALL in 2009, the game has generated more than $2.2 billion in contributions to education statewide. Florida is among the top-selling POWERBALL states in the country, with more than 103.2 million winning tickets totaling more than $3.3 billion in prizes, including 16 jackpot winners. Florida was also one of the three states nationally to have a winner share in the world record-setting $1.586 billion POWERBALL jackpot in January 2016.
ABOUT THE FLORIDA LOTTERY
The Florida Lottery is responsible for contributing more than $39 billion to enhance education and sending more than 880,000 students to college through the Bright Futures Scholarship Program. The Florida Lottery reinvests 99 percent of its revenue back into Florida's economy through prize payouts, commissions to more than 13,000 Lottery retailers and transfers to education. Since 1988, Florida Lottery games have paid more than $77.6 billion in prizes and made more than 3,000 people millionaires. For more information, please visit www.flalottery.com.