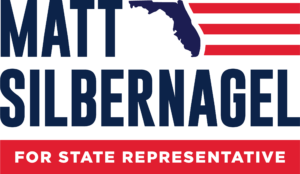 McClain says that

 

Silbernagel is the candidate who bring integrity to Tallahassee.
The Matt Silbernagel for State Representative Campaign today announced the endorsement of State Representative Stan McClain, who represents District 23, the southern section of Marion County.
"Matt Silbernagel is a conservative warrior who will bring integrity and family values to the Florida House," said Rep. Stan McClain. "I fully endorse Matt Silbernagel because I know his values are in alignment with our community's values, and I know he will make an excellent leader for conservative principles."
McClain was first elected in 2016 and previously served as a County Commissioner.  He serves as Chair of the Secondary Education & Career Development Subcommittee, which formulates forward-looking public policy for workforce training and jobs development.
"I am honored to receive the endorsement of Representative McClain," said candidate Matt Silbernagel. "Representative McClain's work for our region has been relentless and, more importantly, he has always remained commitment to Second Amendment rights, property rights, and medical freedom.  I look forward to serving with him in Tallahassee."
Matt Silbernagel is running for Florida House District 32, which represents southwest Lake County.  Today's announcement follows Silbernagel's recent endorsement by Lake County Commissioner Josh Blake.
To learn more, visit www.mattsilbernagel.com.
Paid by Matthew Silbernagel, Republican, for State Representative