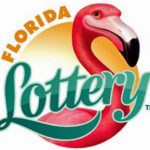 The Florida Lottery (Lottery) today announces that the Division of Accounting was awarded the Certificate of Achievement for Excellence in Financial Reporting from the Government Finance Officers Association (GFOA) for its 2019-20 Comprehensive Annual Financial Report. This marks the fourth consecutive year the Lottery has received this award.
The Certificate of Achievement is the highest form of recognition in governmental accounting and financial reporting and is awarded to entities who go above and beyond the minimum requirements of generally accepted accounting principles.
The Lottery's 2019-20 Comprehensive Annual Financial Report was judged by an impartial panel to meet the high standards of the program, which includes demonstrating a constructive "spirit of full disclosure" to clearly communicate its financial story and motivate potential users to read the report.
To view the Lottery's award-winning 2019-20 Comprehensive Annual Financial Report, visit www.flalottery.com/reports.
ABOUT THE FLORIDA LOTTERY
The Florida Lottery is responsible for contributing more than $40 billion to enhance education and sending more than 880,000 students to college through the Bright Futures Scholarship Program. The Florida Lottery reinvests 99 percent of its revenue back into Florida's economy through prize payouts, commissions to more than 13,000 Lottery retailers and transfers to education. Since 1988, Florida Lottery games have paid more than $77.6 billion in prizes and made more than 3,000 people millionaires. For more information, please visit www.flalottery.com.