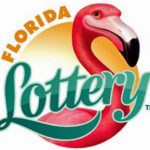 50 Florida Winners Receive $1,000 and the Chance to be a National Finalist!
The Florida Lottery today announces the 50 Florida semi-finalists from the POWERBALL First Millionaire of the Year® Promotion! Each winner will receive $1,000 and be entered into a national drawing where five finalists will be selected for a chance to become the POWERBALL First Millionaire of the Year®! The $1 million grand prize winner will be selected during Dick Clark's New Year's Rockin' Eve with Ryan Seacrest 2022 live television broadcast on December 31, 2021. To view the list of semi-finalists, click here.
In addition to the chance to win $1 million, each national finalist will receive an at-home New Year's Eve party package that includes $10,000 cash, a deluxe dinner for eight, a 70-inch LED TV, a karaoke system, a premium laptop computer, and $500 to spend at Party City. To learn more, click here.
The 50 Florida semi-finalists were randomly selected from all entries received into the POWERBALL First Millionaire of the Year Promotion between August 22 to September 27, 2021.
ABOUT DICK CLARK PRODUCTIONS
dick clark productions (dcp) is the world's largest producer and proprietor of televised live event entertainment programming with the "Academy of Country Music Awards," "American Music Awards," "Billboard Music Awards," "Golden Globe Awards," "Dick Clark's New Year's Rockin' Eve with Ryan Seacrest" and the "Streamy Awards." dcp also owns one of the world's most extensive and unique entertainment archive libraries with more than 60 years of award-winning shows, historic programs, specials, performances and legendary programming. dcp is part of MRC Live & Alternative, a division of diversified global entertainment company MRC. For additional information, visit www.mrcentertainment.com.
ABOUT POWERBALL® IN FLORIDA
Since joining POWERBALL in 2009, the game has generated more than $2.3 billion in contributions to education statewide. Florida is among the top-selling POWERBALL states in the country, with more than 105 million winning tickets totaling more than $3.3 billion in prizes, including 16 jackpot winners. Florida was also one of the three states nationally to have a winner share in the world record-setting $1.586 billion POWERBALL jackpot in January 2016.
ABOUT THE FLORIDA LOTTERY 
The Florida Lottery is responsible for contributing more than $40 billion to enhance education and sending more than 880,000 students to college through the Bright Futures Scholarship Program. The Florida Lottery reinvests 99 percent of its revenue back into Florida's economy through prize payouts, commissions to more than 13,000 Lottery retailers and transfers to education. Since 1988, Florida Lottery games have paid more than $77.6 billion in prizes and made more than 3,000 people millionaires. For more information, please visit www.flalottery.com.