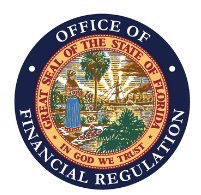 The Office of Financial Regulation (OFR) today announced that Obed Guzman was arrested for his role in an alleged mortgage fraud scheme. He was charged with violating Florida's mortgage loan and loan originator laws, communications fraud, filing false documents against real property, and mortgage fraud. Victim losses are estimated to be $200,000.
CFO Jimmy Patronis said, "I hope this arrest serves as a warning to other criminals that if they commit fraud in Florida, they will be held accountable. I appreciate the dedication of OFR, Lee County Sheriff's Office, and the State Attorney's Office, 20th Judicial Circuit for bringing this alleged criminal to justice."
 OFR Commissioner Russell C. Weigel, III said, "Thank you to OFR's investigative team, the Lee County Sheriff's Office, and the State Attorney's Office, 20th Judicial Circuit for their hard work in this case. The Office of Financial Regulation will continue to work tirelessly with our partners to stop financial scammers in their tracks."
Guzman was a principal of Migi Homes, LLC, a purported real estate renovation and resale business, whose activities were funded by outside investors. In his role as manager of the business, he is alleged to have obtained a mortgage loan against a property he did not own by misrepresenting himself as the property's rightful owner, filing a false warranty deed in official county records, and persuading an unsuspecting victim lender to fund a $200,000 loan against the property.
The property, a single-family home in Alva, had an estimated value of more than $300,000 at the time the mortgage loan was made. Guzman allegedly obtained the fraudulent warranty deed by having the legitimate owner of the property sign it as part of what he thought was a transaction for the sale of a different property he owned in Cape Coral. The investigation revealed that the loan proceeds were deposited into an account allegedly controlled by Guzman and used for his business and personal expenses.
The case was investigated by the OFR with assistance from the Lee County Sheriff's Office. The case is being prosecuted by the State Attorney's Office, 20th Judicial Circuit.
Floridians who suspect questionable financial business practices are encouraged to file a complaint online at www.flofr.gov, or by calling (850) 487-9687.