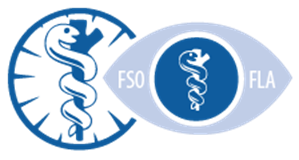 Doctors outline dangers of allowing non-medical Doctors to perform surgery in Florida
The Florida Society of Ophthalmology (FSO) yesterday joined the Florida House Professions & Public Health Subcommittee to discuss the need to protect patients by ensuring only trained medical doctors can perform eye surgeries.
At issue here is scope of practice expansion for optometrists and whether they should be allowed to perform dangerous and invasive eye surgeries they are not trained for, which the FSO – along with other medical organizations like the Florida Medical Association, the   American Medical Association and the American College of Surgeons— stand firmly against.
"Optometrists are key members of the eyecare team who are trained to diagnose a variety of vision issues," said Darby D. Miller, MD, MPH, immediate past-president and legislative co-chair of the Florida Society of Ophthalmology, who spoke as a concerned citizen on yesterday's panel before the House Professions & Public Health Subcommittee. "However, optometrists are neither medical doctors nor trained surgeons, and simply do not have the experience or the training required to perform surgeries on or around the eye."
Ophthalmologists are physicians and trained surgeons who complete 4 years of undergraduate education, 4 years of medical school, 4 additional years of ophthalmology residency training. Also, most ophthalmologists go on to complete an additional 1-2 years of fellowship training. In total, ophthalmologists receive 14-16 years and over 17,000 hours of education and clinical training.  On the other hand, optometrists are only required to complete a 4-year optometry school program with less than 2,000 hours of hands-on clinical training and there is no surgical residency required.
Yesterday's hearing also included claims that physician assistants (PAs) are currently performing eye surgeries- a claim that is demonstrably false and misleading. It is remarkably uncommon, if not completely inappropriate for them to be performing eye surgery even if it were under the direct supervision of an ophthalmologist.
"Patients who need a surgical procedure must have full confidence that the person operating on them has at the very least attended medical school," said Ahad Mahootchi, MD speaking on behalf of the Florida Society of Ophthalmology at yesterday's workshop. "We must protect our patients and demand that their vision remains in the hands of ophthalmologists— medical doctors and eye surgeons who have the extensive education, training, and clinical experience to safely treat and perform surgery."
About the Florida Society of Ophthalmology
The Florida Society of Ophthalmology (FSO) has a rich history of serving patients since its founding in 1939 as the Florida Society of Ophthalmology and Otolaryngology. Today, the organization represents more than 500 physician members throughout the state and is focused on advancing patient care and protecting the medical specialty of ophthalmology. For more information, please visit the FSO website at www.mdeye.org.