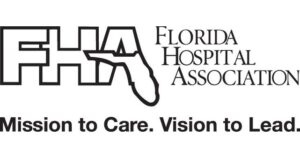 The Florida Hospital Association today reported that 2021 hospitalizations due to COVID-19 dropped below hospitalization levels in 2020. According to data from the federal Department of Health and Human Services (HHS), today's hospitalization numbers stand at 2,251. In 2020, COVID-19 hospitalizations totaled 2,327 on today's date. The state reached its peak of 17,121 on August 23, 2021.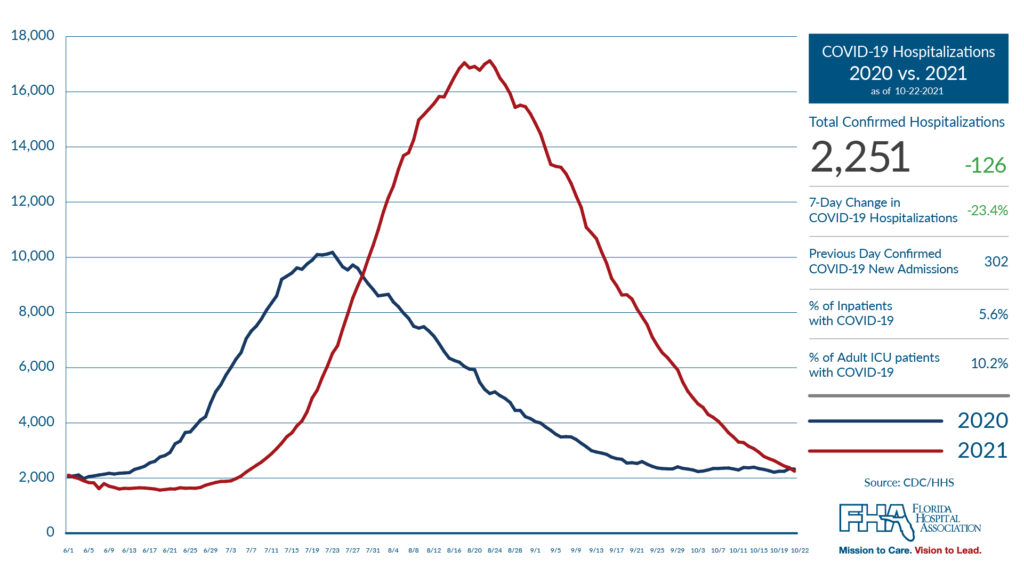 "While COVID-19 remains a concern, the summer Delta surge in Florida is over," said Mary C. Mayhew, President and CEO, Florida Hospital Association. "Our state's recovery would not have been possible without the tremendous work of our doctors, nurses, and hospital staff who worked around the clock. We would also like to recognize Governor Ron DeSantis for making monoclonal antibody treatments available to reduce the severity of the illness, keeping thousands of additional COVID-19 patients out of the hospital, and ultimately saving lives. While the worst of the delta surge is behind us, getting vaccinated remains the best protection against serious illness, possible hospitalization, and death from COVID-19."
About the Florida Hospital Association
Founded in 1927, the Florida Hospital Association is the leading voice for health care in the State of Florida. Through representation and advocacy, education and informational services, the Florida Hospital Association supports the mission of more than 200 hospitals and health care systems to provide the highest quality of care to the patients we serve. Led by President and CEO Mary Mayhew, the Florida Hospital Association has offices in Tallahassee and Orlando and is governed by a Board of Trustees and officers elected by the member institutions. For more information, visit www.fha.org.