The Pinellas Education Foundation is pleased to announce that it has named Jessica Blais as Vice President of Communications and Marketing. Blais brings to the Foundation extensive experience in strategic planning, branding, and writing content for both print and digital platforms.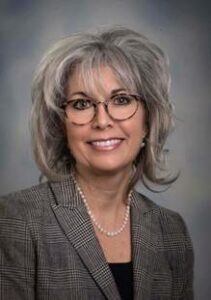 "We are excited to add Jessica to our talented team," said Foundation CEO Stacy Baier, Ph.D. "Thanks to an engaged Board of Directors and wide community and corporate support, the Foundation is poised for growth. Jessica's professional experience and passion for our work will help ensure that the Foundation realizes new goals of increased awareness and impact in Pinellas County."
Most recently, Blais was Associate Vice Chancellor for Communications and Marketing at the University of South Carolina Upstate, where she developed communications and marketing plans to support the university's strategic objectives. Prior to joining USC Upstate in 2018, she was Director of Communications at the University of South Florida St. Petersburg, and she served as a member of the leadership team at The Poynter Institute for eight years.
"I am thrilled to have an opportunity to leverage my experience in promoting growth in both education and not-for-profit environments," said Blais, who began her career as a journalist. "I have been fortunate in my career to have been a part of truly meaningful work, and I look forward to contributing to the Foundation's many initiatives, all of which support access to quality education. There are so many inspiring stories to tell.
About the Pinellas Education Foundation
Established in 1986, the Pinellas Education Foundation is a dynamic, nationally recognized non-profit organization that leads the way in advancing public education and student achievement. The Foundation is committed to equity—a belief that every student deserves a high-quality education. Its mission is to accelerate educational achievement for all students through the effective mobilization of innovation, relationships, and resources, ensuring that every student will be prepared for life after high school. Foundation programs support academic achievement, whether students choose to attend college, enter the workforce or obtain technical training, with program directors collaborating closely with Pinellas County Schools and a number of community and corporate partners. To learn more about the Pinellas Education Foundation and its partners, please visit https://pinellaseducation.org.