The staff of the Guardian ad Litem (GAL) Program of the Nineteenth Judicial Circuit celebrated "Turkey Day" in their own way on Friday, giving full Thanksgiving meals to 122 families they serve.
"You might think 'Turkey Day' is Thanksgiving, but you'd be wrong," exclaimed an exuberant Roberta Katz, the Guardian ad Litem attorney who has organized this giveaway for the past six years. "'Turkey Day' is the Friday before Thanksgiving, when Guardian ad Litem hands out baskets – and turkeys! Baskets forever! Turkeys being handed out!"
Joining GAL in providing the feasts were the non-profits Elev8Hope and Voices for Children of Okeechobee and the Treasure Coast.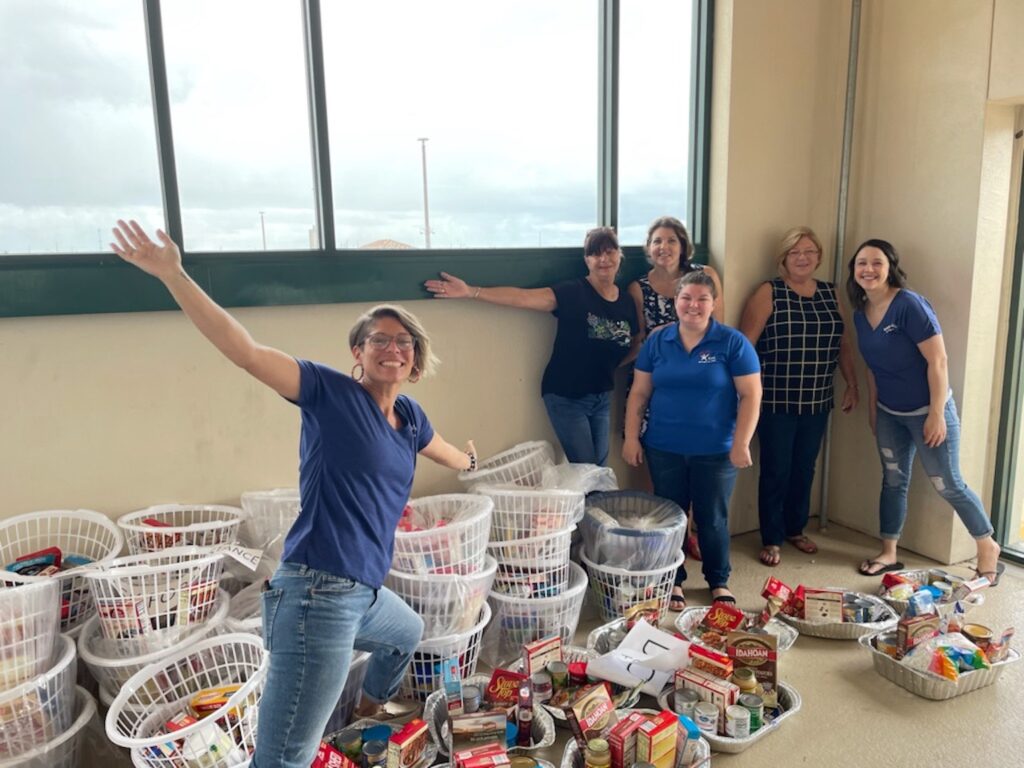 Guardian ad Litem represents abused, abandoned and neglected children in Florida's dependency courts. Statewide, the Program has thousands of volunteers who work with attorneys and social workers to advocate for the child's best interests. The volunteer's role is to get to know the child, visit and support them throughout the case, and provide information and recommendations to judges as part of the GAL multidisciplinary team.
"`Turkey Day' represents a profound connection between our team and the communities we serve," said GAL Interim Executive Director Dennis Moore. "I am proud to see it, but not surprised."
GAL Circuit Director Heather Parker said the 122 holiday meals was the most the Program had ever provided. In past years, it had averaged about 50.
She also said the feasts had been a surprise to many of the recipients, especially the children. "They were jumping up and down," Parker said. She's also gotten emails full of gratitude. "What a great team we have in the Nineteenth Circuit, who love their community," she exclaimed. "And it shows!"
Studies show that children with a Guardian ad Litem are more likely to be adopted, half as likely to re-enter foster care, less likely to spend time in long-term foster care, more likely to have a plan for permanency, and more likely to perform well in school.
To learn more about becoming a Guardian ad Litem volunteer, please call (772) 785-5804 or visit www.guardianadlitem.org.