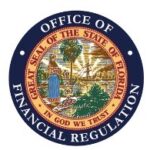 The Office of Financial Regulation (OFR) today announced that legislation to stimulate the creation of Florida's capital market ecosystem has been filed by Representative Joe Harding. HB 779 reforms the Florida Securities and Investor Protection Act and creates a regulatory framework that will help stimulate the growth of a self-sustaining, in-state capital market where newly formed businesses can obtain seed or expansion capital.
Representative Joe Harding said, "As a Floridian and a business owner, I know the challenges that small business owners face when trying to grow and expand their company. This bill removes burdensome regulation to create a framework for a capital market ecosystem in Florida. Florida businesses will be able to raise start-up and expansion capital more easily, stay in the state, and contribute to Florida's economy."
OFR Commissioner Russell C. Weigel, III said, "The goal with HB 779 is to create an environment where Floridians can obtain capital for their start-up and expanding businesses from within our state, hire Floridians, grow the local economy, and ultimately not be lured away from Florida by out-of-state investors. Thank you to Representative Harding and The Florida Bar Business Law Section for their support and hard work to develop this legislation. The Office of Financial Regulation will continue to work with our partners to provide avenues for Florida's economy to grow while protecting Floridians from scams and bad actors."
HB 779 improves the capacity of Florida-based companies to raise money in Florida by amending the crowdfunding statute, adding the accredited investor exemption, providing a safe harbor for pitch night events, allowing for pre-offering testing of potential investor interest, and revising onerous integration provisions. This bill adds investor protection measures through the finder registration provisions and increased enforcement powers. It also clarifies and improves numerous provisions that are outdated or inaccurate.
Read HB 779.
The OFR sought and received feedback from Florida capital financing industry professionals, investor groups, small business owners, and from a task force formed by the Florida Bar. To learn more about the effort to stimulate the creation of a capital market ecosystem in Florida, click here.